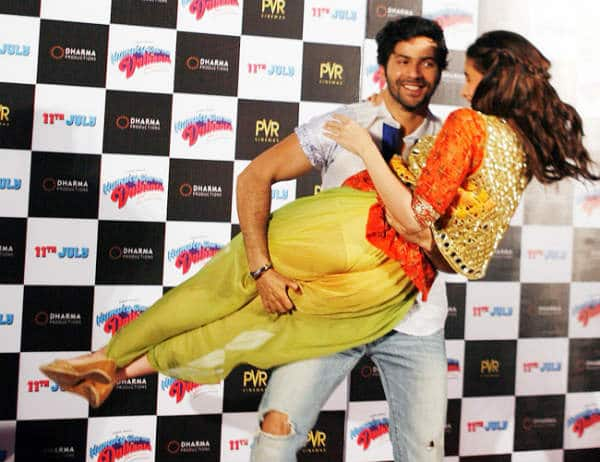 Blame it on Varun Dhawan's overt enthusiasm or Alia Bhatt's lack of dressing sense we witnessed an unpardonable faux pas at the trailer launch of Karan Johar's forthcoming production Humpty Sharma Ki Dulhania!
As if her general knowledge is not enough to keep her in the news, Alia Bhatt made a faux pas at the trailer launch of her upcoming film Humpty Sharma Ki Dulhania to make our eyes pop out of the skull!
All was pretty normal at the aforementioned do before an overenthusiastic Varun Dhawan decided to lift his on-screen lady love, thereby exposing Alia's translucent salwar that revealed Miss Bhatt's..errrr andar ki baat. The camera guys didn't miss the moment to Alia's utter surprise.
We at BollywoodLife don't feel that Alia should be embarrassed by this episode. In reality, she should be proud of the fact that unlike others who might want to have their 15 seconds of fame by going commando at public events, Alia kept her composure and dignity intact by not letting the faux pas get to her.