Is Vidya Balan a 'nutcase'?
BollywoodLife
Last Updated: 4.31 PM IST 11.30.2011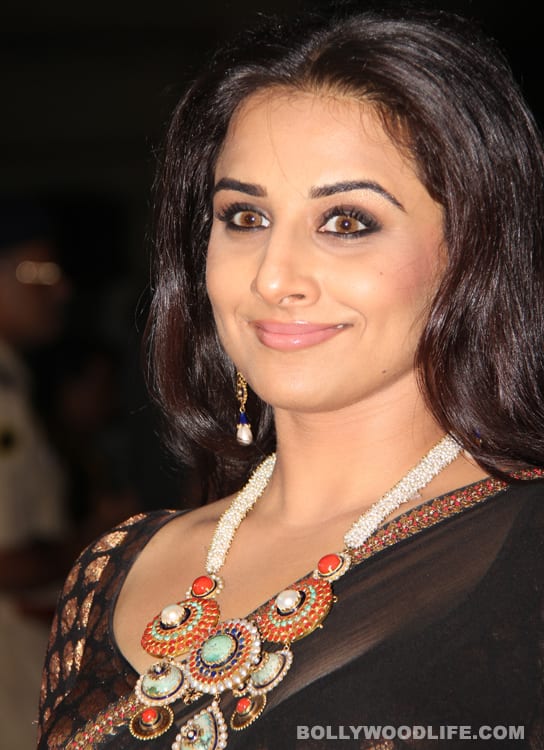 Well that's what Sujoy Ghosh, the director of her forthcoming film, Kahaani wants us to believe
Of late Vidya has been getting a lot of new labels, like 'The Dirty Girl', 'Sex Bomb', 'Wo moti', 'Silky Sensation' etc and director Sujoy Ghosh makes a new addition to the list – nutcase. Of course he means it in good humour but it did raise a few eyebrows. Ghosh recently tweeted, "I was going thru the making of KAHAANI. Balan is a certified nutcase. there's a bit where she does an inpromptu dance.. priceless!" The film he is talking about is a story of a pregnant woman who is on the look-out for her husband who has gone missing. The film has been majorly shot in Kolkata. Vids is known for delivering power-packed performances film after film. Post Paa, Ishqiya, No One Killed Jessica and the soon to release The Dirty Picture, Vidya's 'nutty' side isn't often talked about. We are glad that Sujoy brought that up and we hope that he adds Vidya's impromptu jig at least in the DVD of the film when it comes out. For now we are waiting impatiently for the trailer of Sujoy's film. But even before that we want to see Vidya getting dirty like nobody's business in Milan Luthria's The Dirty Picture!
First Published: 3.54 PM IST 11.30.2011