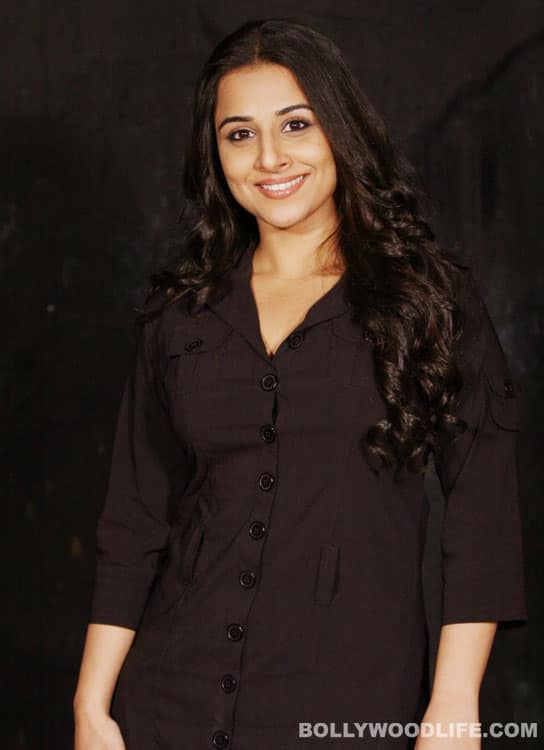 We have been hearing stories about Vidya Balan refusing roles one after the other. What's going on in this 'dirty' actor's mind?
Vidya Balan has recently developed a wicked knack of refusing movies. It all began with Ram Gopal Varma's Shaque – the role Vidya was offered in that was first refused by Sridevi and then by Shahana Goswami. That might have had more to do with Ramu's reputation than with any of Vidya's nakhras, no? Next, she turned down the role of a witch in Vishal Bhardwaj's Daayan. Here again, maybe she was just miffed with Vishal for leaving her out of the Ishqiya sequel, Dedh Ishqiya. Going by that logic, Ekta Kapoor should not be turned down, right? After all, she plays a pivotal role in Vidya's success by being the producer of The Dirty Picture. But guess what, Vidya has turned down the offer to act in Ekta's Shootout at Wadala too!
While we did hear something about Vidya not wanting to play second fiddle, we are beginning to get suspicious about the actor's intentions. Is it just Vidya's quest for meatier roles or something much more personal? We all know that actors riding high on success start refusing movies for a small handful of reasons. Primary among these are either marriage or an impending baby. While a baby is pretty unlikely for the actor right now, wethinks, we can't help but wonder about Vidya getting hitched to her admitted-beau, Siddharth Roy Kapur. After all, many of her contemporaries are busy getting their trousseau designed. So why should Vidya be left behind, right? Just a wild guess, we say. But guesses have a habit of coming true, no? Wink, wink, nudge, nudge….