Is Vidya Balan super hot or too thanda?
BollywoodLife
Last Updated: 1.29 PM IST 12.31.2012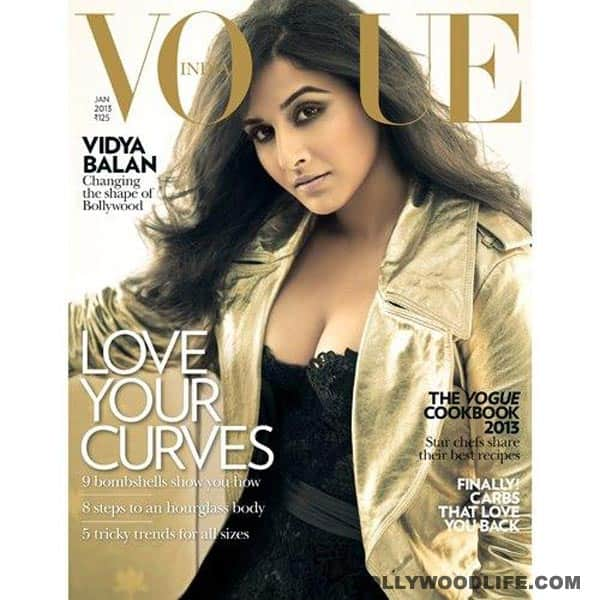 Sign up for the BL newsletter!
The babe looks awesome neck up, but if you shift your focus away from her face, the cover is nothing but drab
Vidya Balan's cleavage revealing dress on the January issue of Vogue isn't doing much to make us go gaga over her. The black Dolce and Gabbana outfit and the gold Burberry trench make her look too simple and boring. On one hand, the feminine lace dress is so tight that it looks like she's unable to breathe in it, and on the other hand, the colour and the style of the trench almost overshadows Vidya's charm and the look and feel of the cover fails to appeal us. The whole combo fails to create the 'wow' effect. The kohl-rimmed eyes and the slightly messy hair look great and it would have had been amazing if Ms Balan had opted for some other ensemble to go with it- maybe only the dress sans the jacket would have been better.
And VB, please make sure you go a li'l easy on the whole 'wearing tight clothes' style…
First Published: 1.29 PM IST 12.31.2012