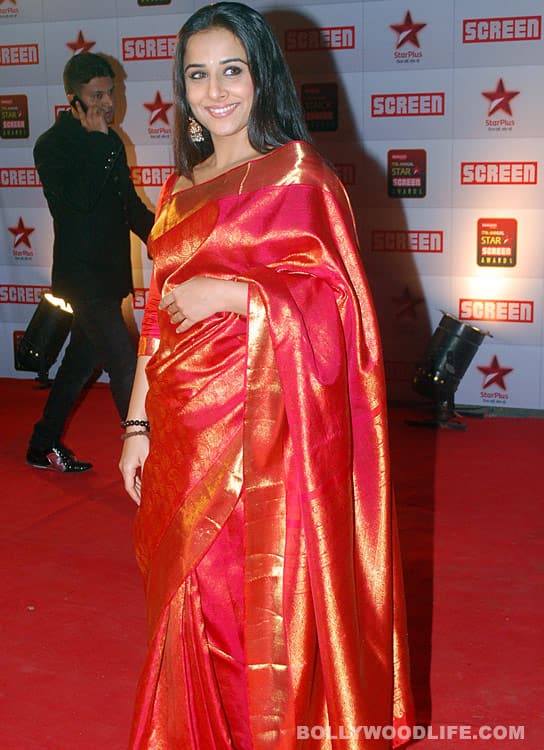 Well that's what sources say, but the makers and the honchos behind the film deny such a development and very strategically take the hush-hush route
Seems like Ms Balan's newfound status as one of the topmost babes of B-town after The Dirty Picture is the reason behind the last moment changes that Sujoy Ghosh's Kahaani is undergoing right now. Rumours suggest that the film will be revamped in order to achieve a more glossy and glamorous look. There are also scenes that need to be shot again as the makers aren't really happy with the output. Considering certain portions are shot on the busy streets of Kolkata, they haven't turned out the way they should have. This makes us believe that Vidya's firm foothold in the industry has definitely got everybody thinking. Right from giving shiny finishing touches to customising scenes that will go with Balan's position in the industry, the producers of Kahaani are doing whatever they can to take the movie a notch higher and cash in on Vidya's sudden success. Also we heard from someone that Balan's artificial tummy is being toned down, as they think it doesn't look quite realistic.
We think it's great that the makers are sticking their noses to the grindstone to make this movie a big success. We wonder if all this toiling and hard work would have happened if Ms Balan wasn't one of the hot properties of B-town today!