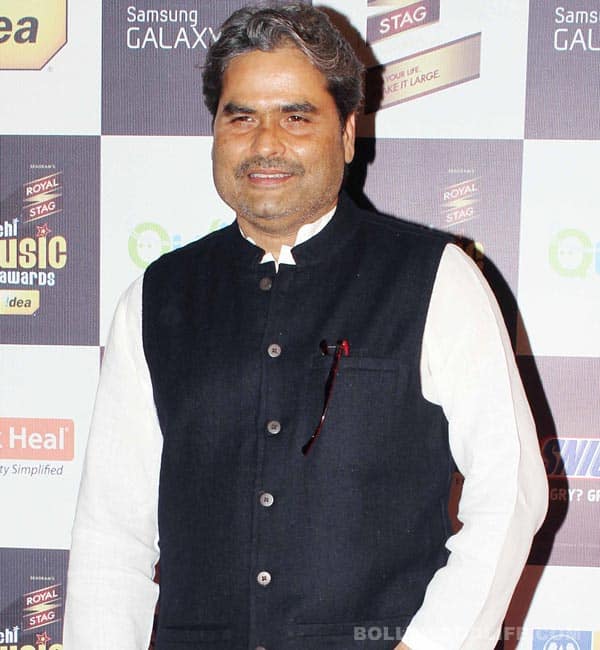 The ace filmmaker, who is famous for making Shakespearean adaptations, will now make a film based on a real life incident
Vishal Bhardwaj is fast; he hasn't even finished shooting Haider which stars Shahid Kapoor, Irrfan Khan and Shraddha Kapoor, and has already thought of what his next film would be. The acclaimed filmmaker is thinking of making a film based on the real life incident of the infamous Kandahar plane hijack. If you remember, an Air India flight en route Kathamandu to New Delhi was hijacked by the Harkat-ul-Mujaihideen, a Pakistani-based group and taken to Afghanistan back in 1999. Now it seems we would be able to see this incident on 70 mm.
Vishal Bhardwaj: I want to stop producing films because I want to conserve that energy for myself as director
Vishal is ready to move away from Shakespearean adaptations after making films like Maqbool, Omkara and Haider. A source close to Bhardwaj informed a leading daily by saying, "Vishal has been planning to make a film on this incident since a very long time and his script, which reads like a taut thriller, is ready. After wrapping up Haider, an Indianised version of Hamlet, he might start working on this film." A little birdie also informs us that Bhardwaj has high plans from the film. He wants to make the film on the lines of the Hollywood thriller Argo. Directed by Ben Affleck, the Oscar-winning film was based on a rescue operation held in Iraq.
Now Argo would be a tough benchmark to achieve, but we are sure Vishal is one of the very few filmmakers in B-Town who might just be able to recreate the same magic that Ben did. What do you think BollywoodLifers?