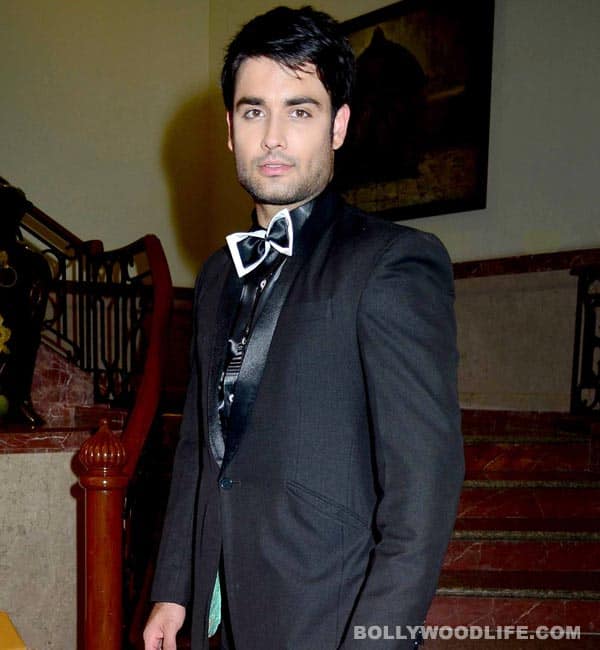 We think so, since he is the Shahrukh Khan of Tellyland and no one that we know would dare contradict that!
Vivian D'Sena became a star overnight when his show Pyaar Kii Yeh Ek Kahaani drove fans crazy. He is currently playing the lead – a grey shaded character – in Madhubala – Ek Ishq Junoon Ka on Colors. The actor has definitely come a long way from hamming in PKYEK to far more believable acting in Madhubala. With every show Vivian has proved his star quality, his acting talent; that he looks good whatever he does goes without saying!
According to latest goss, the actor was approached by a newbie producer to do a film. Had Vivian accepted the role, it would have been his debut into Bollywood. Now rumours suggest that Vivian rejected the film 'coz the producers didn't match his demand – Rs 50 lakh. Which is a big lie, claims the newly married actor. Vivian says in an interview that he would select a movie according to the subject of the film and not on the basis of the remuneration. Money was apparently never the deciding factor. We want to believe him. But he also says that just because it's his first film he will not settle for a meagre amount of Rs 2 lakh, which is what was offered, we hear. We tried to get in touch with the actor to find out more, but he was unavailable.
Wethinks that either Vivian didn't like the script and so demanded a huge fee to avoid the film without being rude. Or else he really asked for Rs 50 lakh remuneration, but the producers couldn't match his expectations. Either way, we don't think the actor needs to be ashamed for naming his price….we wouldn't be! However, acting in movies is not the same thing as doing TV serials. Our advice: Take it slow, dude, and wait for the right project; we are sure it will come your way sooner rather than later!