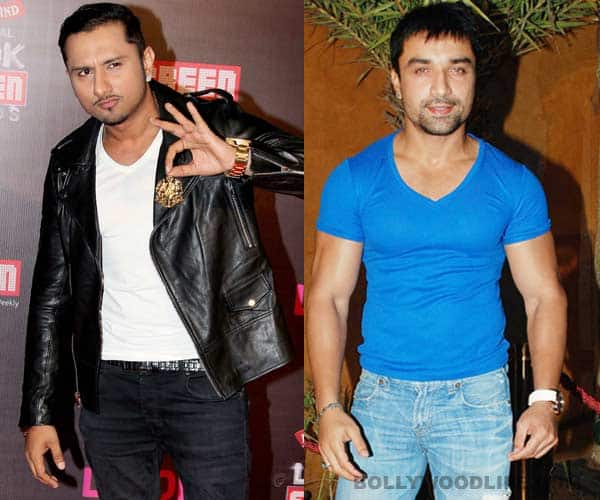 We don't know about the scared part, but the Ya Rab actor definitely feels that he is more popular than the rapper!
Ajaz Khan became a household name after his stint in the TV reality show Bigg Boss 7. Well to us, it seems like his popularity has gotten to his head. Why do we say so? Read on… 
In an interview with a leading newspaper, Ajaz said that while he isn't scared of anyone, Yo Yo Honey Singh is scared of him. "Mujhe kis cheez ka darr? Ho sakta hai logo ko mujhse darr lage … aajkal main tweet kar raha hoon aur upload karta hoon toh Honey Singh (rapper Yo Yo Honey Singh) se zyada reply tweets aa jaate hain. Honey Singh bhi mujhse darr raha hai." (Whom do I have to be afraid of? It can be that people get scared of me…Nowadays I keep tweeting and uploading, and Honey Singh replies to them a lot. I feel that even Honey Singh is scared of me.)
If you haven't already laughed enough, there's more. He plans to do a film which will star Salman Khan and Shahrukh Khan along with him. Don't believe us? In the same interview, when the journalist asked him, how his equation with the Bigg Boss 7 host is, this is what he said, "We have a connection of purity. Inshallah, people wish to see me and Salman together. I love Shahrukh (Khan) too. I hope there is a film called 'Karan Arjun aur Ajaz'."
Now that seems like a far fetched dream; but we do admire his confidence or over confidence – whatever you wanna call it. We just hope that his comments don't come back, biting him in his butt!