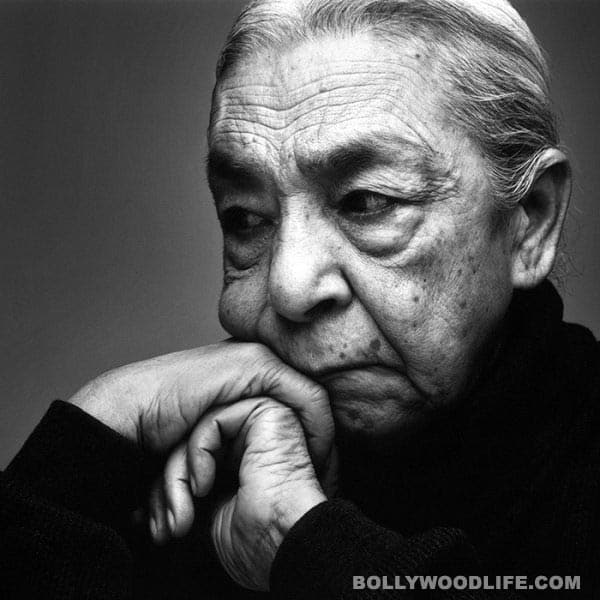 The 101 year-old veteran film and theatre personality is begging for a house, but why isn't she getting any help from the government or even the Bollywood fraternity? We ask…
Zohra Sehgal, the veteran actor who worked in films like Veer Zaara, Hum Dil De Chuke Sanam, Dil Se, has been asking the Delhi state government since 2011 for a house which is preferably on the ground floor because of her age. Even after three years of filing the request, Zohra hasn't been allotted a house and is still living with her daughter, Kiran Sehgal in South Delhi's Mandakini Enclave.
The actor first approached the then Delhi Chief Minister, Sheila Dixit and now again, plans to reach out to Arvind Kejriwal for help. Kiran informed a leading daily, "We applied to the then chief minister Sheila Dixit asking her to allot a house to my mother as per the provisions under the artiste quota. We were told our application was forwarded to the Urban Development Ministry. We even met the minister but nothing was done. I cannot take her (Zohra) down to the lawn and she needs to be wheeled around."
This is not all! She had written a similar letter to the Sangeet Natak Akademi in September 2013. Kiran informs, "As per the regulations of the Ministry of Culture, I filled up forms and even submitted an audit report on my mother's earnings. She has not worked in a film after Saawariya (2007). But so far, there has been no progress on this front."
Kiran has yet not lost hope in the system, but what we wonder is what is the Bollywood fraternity doing? Some stalwarts showed their disgust on the situation and spoke on the issue. Om Puri said, "Zohra Sehgal is entitled to at least a temporary accommodation in a ground floor apartment." Mukesh Bhatt also expressed his anger on the issue by saying, "Zohra Sehgal has dedicated her entire life to theatre and cinema. The fact that she hasn't got a house yet only reflects the psyche of the people in power. The government is clearly insensitive and inconsiderate towards veteran artistes."
What we cannot fathom is, stalwarts in the industry like Amitabh Bachchan and Mahesh Bhatt always come up front and talk about injustice being done to artists, but in this case why are they still laying low? Amitabh, with whom Zohra had worked in Cheeni Kum, had said that he was very fond of her. Then why is he not taking any step now?
If you ask us, its a disgrace that an actor of Zohra Sehgal's stature is not receiving any substantial support from Bollywood, which otherwise claims to be very generous. Where has the generosity vanished now? We ask!