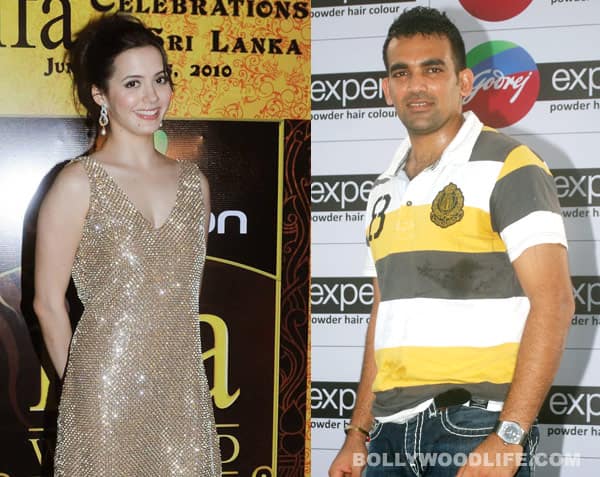 Much has been said about the affair between the Indian cricketer and the B-town actor. But buzz suggests that something is amiss
Speculations about Zaheer Khan and Isha Sharvani's affair have been making rounds since the time they met in 2005. What's more, at the beginning of this year the news about their impending marriage was also seen floating around.
But recently, the Indian cricketer was spotted getting, er, a bit too friendly with a model-cum-VJ, Ramona Arena, while in a mall at Mumbai. On being quizzed about it, Ramona shrugged it off with a sweet smile. And that gave rise to more doubts. When Zaheer was questioned about his marriage with Isha he said, "In newspapers, I have been married a couple of times (laughs). But no, just put the rumours on hold for a while and if at all something is happening, I will definitely invite people." Ahem ahem.
And this surely comes as a surprise because in January a birdie was heard saying, "Recently, their (Zaheer and Isha's) families met and finalised the wedding details. A final decision will be taken when Zaheer returns from the ongoing Australian tour. If they don't marry in March, they will do so in October. But they are keen on March." But no wedding happened in March. And we can't help but wonder if Ms Ramona has a role to play in it all.
Also, we get a whiff of Zaheer and Ramona's growing friendship from the way the VJ tweeted on her microblogging site when she missed the IPL this year. It read: ":) wah mere sher! Gb, Zk & gang together right now. Missing you! Xxxxx')"
Now does all this mean that Zaheer and Isha's relationship has actually gone kaput? We're eager to know what Isha has to say about it all.