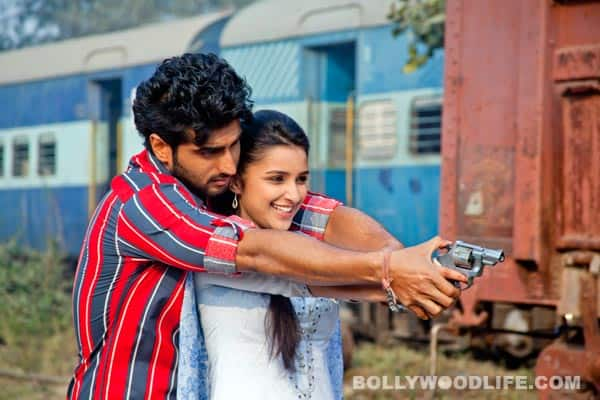 So far, at the interval, Habib Faisal's spunky love story seems to have held our reviewer's interest
Given that Ishaqzaade stars Boney Kapoor's son Arjun Kapoor and Priyanka Chopra's cousin Parineeti Chopra and the fact that it is one more love story from Yash Raj Films, we had a lot of expectations from the film.
The Do Dooni Chaar writer-director Habib Faisal's spunky love story releases today. And it seems, as he said he had done in an interview, he has managed to weave a plausible plot around the clichéd structure of a romantic drama.
At least that's what our critic who is watching the film right now feels from what has unfolded onscreen. During the interval she messaged us to say about the Arjun Kapoor-Parineeti Chopra starrer: "Parineeti puts up a fresh and spontaneous performance. Arjun lives up to the expectations. The two create refreshing and volatile chemistry. It's not your usual love story. Habib (Faisal) creates a believable world of rival political families to tell a love story with a twist."
But this is not the final verdict. Come back soon for a detailed review of Ishaqzaade to decide if you should book tickets to watch the small town romance unfold on the big screen.