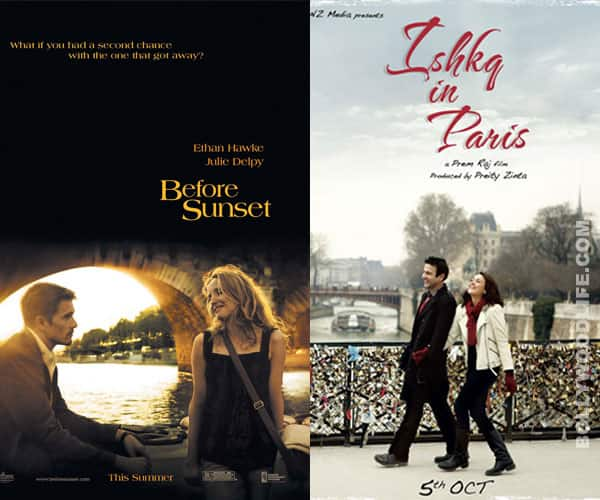 skip advertisement
PZ's comeback film seems to bring back the bubbly babe we knew
After a visual representation of three mood shots of Paris taken at the Eiffel Tower, a bar lounge and a library café, Preity Zinta tweeted the poster of her maiden production Ishkq In Paris. And we are glad that we get to see the pretty lady at last.
She looks happy – happy in love! Sadly the portrayal is only for the big screen, but we are glad to see PZ in a joyful mood after a long time. We also get a glimpse of the man the bubbly babe has fallen in luurve with in this prem katha. He's a guy named Rehan. Is he a new actor? No. Rehan is actually Gaurav Chanana, the light-eyed actor who first appeared ages ago as Dr Rahul Mehra, in the television serial Sanjivani. Looks like he's got himself a new name for a career in films!
IIP's second poster has the same dreamy, international feel and elite appeal that we sensed in the first look. But we feel the poster shot for PZ's rom-com is inspired from Before Sunset. Lately, the Ethan Hawke-Julie Delpy starrer has triggered off a lot of love stories that blossomed on the foreign soils in Bollywood. The most recent being London, Paris, New York starring Ali Zafar and Aditi Rao Hydari.
Anyway, take a look at the poster of the international flick and you'll notice that the shots of both movies capture a moment between a man and woman seemingly in love, by a water body.
Nevertheless, do you think PZ's first film as producer, directed by Prem Raj, will also be a good comeback vehicle for Preity, the actor?