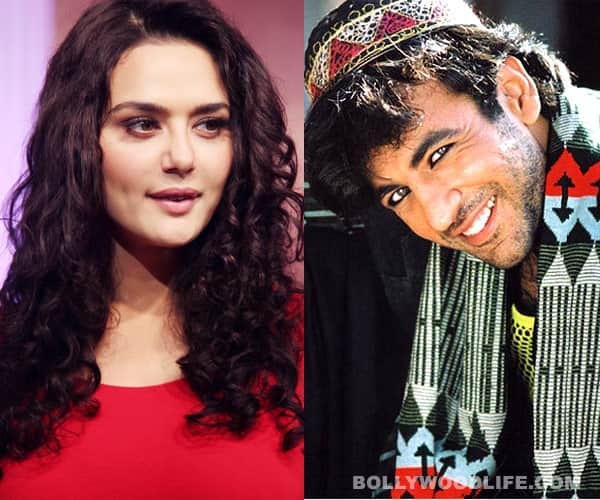 A film with a relative newcomer is not going to give her sagging career a much-needed boost
Preity Zinta's filmi career has been going steadily downhill for quite a few years now. Can you remember her last film? Even her chat show Up, Close and Personal with PZ did not create any ripples. Her film Har Pal with Jahnu Barua has been stuck endlessly, thanks to the legal hassles her co-star Shiney Ahuja is involved in. Ishq In Paris is an important film for Preity. It will be her first release in four years and hopefully make the few who watched her last films – Heaven On Earth and Heroes – forget about them. That's why it came as a surprise that Preity's leading man in Ishq In Paris is a relative newcomer: Gaurav Chanana.
Avid fans of the TV show Sanjivani will remember him as Dr Rahul Mehra. While the show catapulted Gaurav to sureshot fame, it didn't help his debut film Woh Tera Naam Tha become a hit. Gaurav slipped into obscurity when his next two films Zinda and Kajraare bombed. A film opposite Preity will definitely bring him back into the limelight, but it's not going to help our dimpled lady. It has, however, increased our interest in the film. The title makes it clear that it is a love story, but the fact that Gaurav is younger than Preity makes us wonder if the 37-year-old actor will finally play her age. Maybe for once we'll have a film about an older heroine and a younger hero? Preity as a cougar would be interesting to watch, don't you think? We'll be happy so long as we are spared from watching the Veer Zaara actor simper coquettishly in chiffon saris at the Eiffel Tower. That would be too much to take.
ALSO READ: Preity Zinta ropes in Salman Khan for 'Ishkq in Paris'