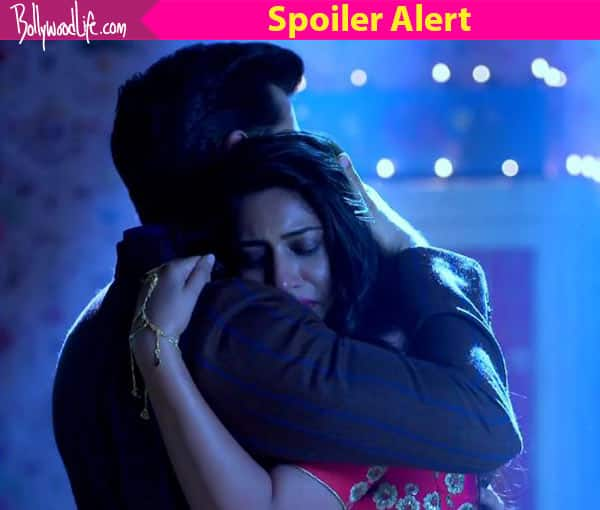 Fans who were dying to see Shivaay (Nakuul Mehta) and Anika (Surbhi Chandna) married on Ishqbaaz have had their wishes answered. They did get united in holy matrimony but in weird circumstances. In the coming episodes, we will see Tia (Navina Bole) being harrowed by her mother for eloping from her marriage. She will say that Robin/Dushyant is a good for nothing fellow and she has to salvage her marriage with Shivaay. She will stage a fake kidnapping drama, which will spice up the proceedings. In last night's episode, everyone has discovered that Anika has married him instead of Tia. Pinky (Nikita Anand) refuses to accept her as bride of her son. (Also Read: Ishqbaaz 30th November 2016 Full Episode, Written Update: Shivaay and Anika get hitched) 
Tia will stage a fake kidnapping drama and Shivaay will believe her. In the meantime, Daadi will request Anika to live with them at Oberoi mansion till the divorce comes through. Tia, has an idea that Shivaay feels she left him as she was in love with someone else. She will act extra sweet with him. The Oberois will hold a gala reception for Shivaay and his wife. The dress code will be green. Both Tia and Anika will land up in green outfits. It remains to be seen whom will Shivaay introduce as his wife to the whole world. Daadi will organise this party. She will know that the two love each other but is their ego that is stopping them. Om (Kunal Jaisingh) and Rudra (Leenesh Mattoo) will also support her.
The buzz is Tia will accuse Anika of kidnapping her and raise her hand to slap her but Shivaay will prevent it. Stay tuned for more updates on Bollywood Life….
Shivaay forcefully convinces Anika to marry him

Ishqbaaz starts with Shivaay (Nakuul Mehta) and Anika (Surbhi Chandna) walking to the venue where she covers her head and comes to the mandap. They are sitting on the wedding mandap. Everyone asks why her face is covered. Tia's (Navina Bole) mother says it is abshagun for bride's face to be seen before the wedding. Anika thinks about all the things she said about marriage and its values to Richa and weeps.

The marriage ceremony of Shivaay and Anika start

They get up to exchange garlands. Shivaay garlands her but she falters while garlanding him. He grips her hand and makes her wear the garland. It is time for the saat pheras. Shivaay grabs her hand and takes rounds of the fire. The priest gives the mangalsutra to Shivaay. Anika is crying bitterly. Nazdeek Hai Dil Ke song plays.

Shivaay puts mangalsutra in Anika's neck

He takes the mangalsutra and puts it around her neck. He is given the sindoor. Pinky tells everyone to shut the cameras. Only Shivaay sees Anika's face and fills her maang with sindoor. The media clicks their pictures. Anika takes blessings.

Dadi realizes that the bride is Anika and blesses both

She touches Daadi's feet who can feel that it is Anika. She blesses and kisses her. They come home for Grihapravesh. Daadi asks people to bring the pooja ki thali. They ask where is Anika and everyone says she is missing.

Anika wants to tell everyone the truth

Anika says I will tell the truth to everyone. Shivaay threatens her saying that Sahil's life is still in his hands. People tease him that he is unwilling to leave Tia's hand. He gets uncomfortable and Tej (Mahesh Thakur) says why you are worried.

Anika and Shivaay have their ghrapravesh and completes all the rituals.

Daadi tells Tia that she is starting a new life and a start has to be auspicious. Anika says she cannot cheat Daadi, who tells her to keep right foot forward. Om (Kunal Jaisingh) tells Rudra (Leenesh Mattoo) that something seems weird. Shivaay literally pushes Anika to kick the Kalash with her feet and step on the vermilion. Anika completes all the rituals.