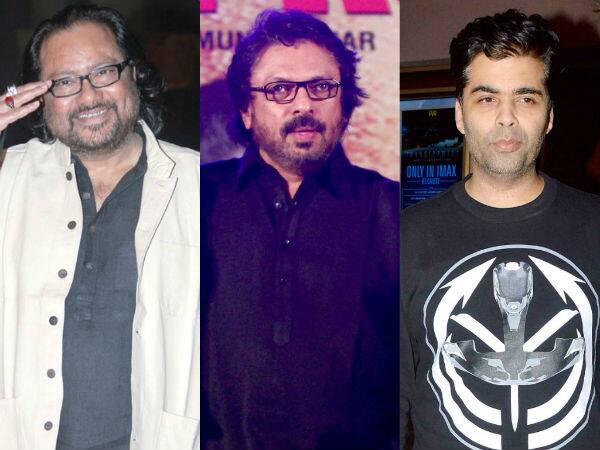 Recently Karan Johar said that once his good friend Sanjay Leela Bhansali has now gone into a space of negativity and darkness.Read on to find out what Ismail Darbar had to say about the matter
Years after his fallout with mentor Sanjay Leela Bhansali, music director Ismail Darbar kept his silence on the matter, despite being deeply hurt on being snubbed. He even attended the filmmaker's birthday bash in February last year. And when Karan Johar recently commented that he felt Bhansali had 'gone into a space of negativity and darkness', Ismail wasn't too pleased. He offers his two cents on the matter and talks about his directorial debut here…
Karan recently said that Bhansali has gone into a space of negativity and darkness. Do you agree?
Reacting to KJo's statement on the TV show Look Who's Talking Darbar says, "Every one has a dark side. Karan should look within himself before pointing fingers at others! For the record, I have never met a better person in the industry than Sanjay. He is my godfather and I am where I am because of him, that is all that matters to me. I have always taken the good from him and that's all that stays with me. I always consult him about work and he always gives me the right advice. I consulted him when I decided to turn director and make this film."
Why did you decide to turn director?
I wanted to keep my music alive. I am a fifth generation musician in my family and turning director seemed the logical next step in preserving my legacy. I stopped composing music for films because nobody approaches me and I don't go asking for work. But now, I will also be composing the music of my film. My film is the story of a model who faces sexual harassment and her journey to stand up for herself and fight overwhelming odds.
Why did it take so long? You had announced it a couple of years ago…
That was another film that I started work on back then. It was a love story on the lines of Romeo and Juliet and I even recorded 12 songs for it. However, the financer had personal issues and the film got postponed. After that, Sanjay made Ram-Leela. I didn't want to make a film on the same plot and hence, shelved that project.
Who is starring in the film?
I always wanted a powerful actor and Ashutosh Rana fits the bill perfectly. However, I didn't know whether prominent female actors, who are ever ready to work with actors like Irrfan Khan and Nawazuddin Siddiqui, would be willing to star opposite an equally brilliant, genuine performer like Ashutosh, so I decided to go with a new face as the female lead. Fortunately, it worked for me as I have finally gotten an actor who will stand her own opposite Ashutosh in terms of acting. I will make a formal announcement on this front soon. Ashutosh plays four different characters which are along the lines of what Eddie Murphy played in the Nutty Professor series where he played half a dozen characters by himself.