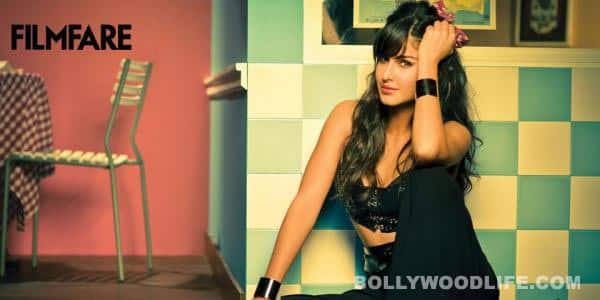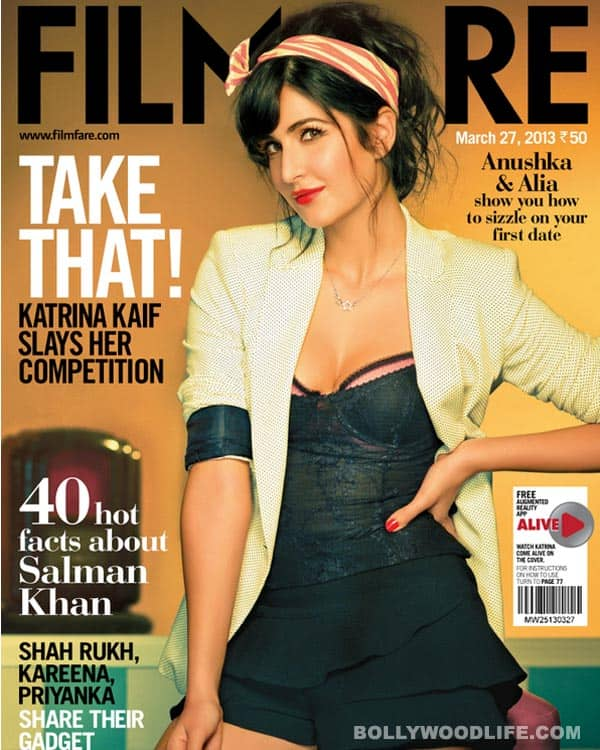 The babe looks like an absolute doll as she poses in an interesting bow-style headband and a gorgeous body-hugging corset top
The new issue of Filmfare with Katrina Kaif on the cover is an interesting mix of various style elements. The headband and the messy hairdo make her look like a babe in the woods. On the other hand, the chilli-red lipstick and the cleavage revealing hot corset top place her in the shoes of a fiery femme fatale. The pink bra playing peekaboo is enough to make men go weak in the knees. And if that was not enough, the blood red nail paint will surely do its magic.
Those interesting black shorts and the boyfriend blazer set a very picnic kinda mood – and all you need is a straw hat and a mat to bask in the sun and savour your homemade sandwiches. So in way we like this all-in-one style. It just shows how versatile Kat is, style-wise. She can, of course, play a super siren and a girl next door at the same time with absolute elan. And when you put it all together – just the way they did on the cover – KK ends up creating quite a dhamaka. Agree, guys?