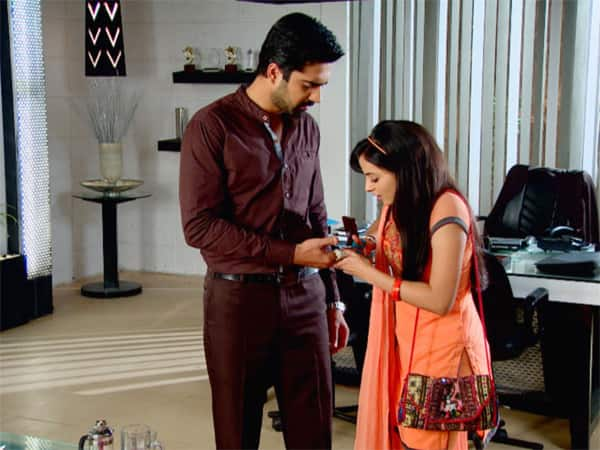 Romance is blooming in Star Plus' popular show, but wethinks it's happening too fast
Every time something good happens, bad is just around the corner. Ever since Shlokh (Avinash Sachdev) realised that he is falling for Astha (Shrenu Parikh), he has been going out of his way to be nice to her. In the last couple of episodes, we saw him profess his love for Astha and desire to marry her against his parents' wishes. While we did go awww… something seems fishy. It's almost like we are waiting for the shoe to drop and Shlokh to show his true colours.
On the other hand, Astha also tells her folks that she wants to marry Shlokh, leaving everyone surprised. The wedding is in ten days and there is a lot to do until then. However, the lovey-dovey couple is not concerned; they are too busy with each other and confessing how they feel.
Anjali (Shlokh's mother) hates Astha and doesn't believe that she is worth being the Agnihotri bahu (daughter-in-law). She is hell bent on spoiling this for Shlokh in the next few days so that they can call off the wedding. Frankly, if you ask us everything seems to be happening a little too soon. While we are not yet ready to believe that Shlokh has changed so much, we'll still give him the benefit of doubt.
Going by the trend in daily soaps, no couple is united so soon in any Indian show, so will they do it in Iss Pyaar Ko Kya Naam Doon 2? Wethinks, Anjali will do something to sabotage this alliance for sure. Will Shlokh and Astha get married in ten days or not, remains to be seen.