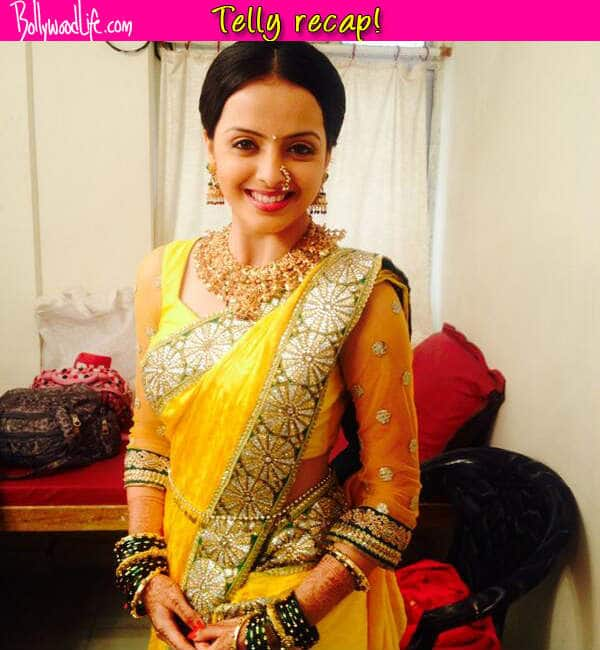 The youngest bahu of the Agnihotri clan has taken a vow to teach her father-in-law a lesson, but will it backfire on her?
In the past episodes of Iss Pyaar Ko Kya Naam Doon 2, Astha (Shrenu Parikh) has been smartly defying all the rules of the house that put down women. Ever since she found out that her father-in-law, Niranjan (Manish Wadhwa) ill treats women, she vowed to teach him a lesson. She starts helping her mother-in-law Anjali (Geetanjali Tikekar), gets her reconnected to her parents, tries to soften the family members towards her and more. When Niranjan comes to know that Astha has found out his secret, he decides to play her game and teach Shlok's wife the place of women in the Agnihotri family.
When  Astha's parents invite their daughter and son-in-law home for their wedding anniversary, Niranjan gets miffed. He doesn't want Astha to have any connection with her parents. In the next episode, we will see how Niranjan fakes a heart attack, which will compel Shlok to cancel their plans. When Astha insists that they go, Shlok (Avinash Sachdev) will lose his cool and lash out at his wife.
Everything will go exactly how Niranjan plans it, but we wonder if Astha will manage to outsmart him and still go for the anniversary party. Now wouldn't that be fun to watch.
Keep watching this space for more updates on Iss Pyaar Ko Kya Naam Doon 2?