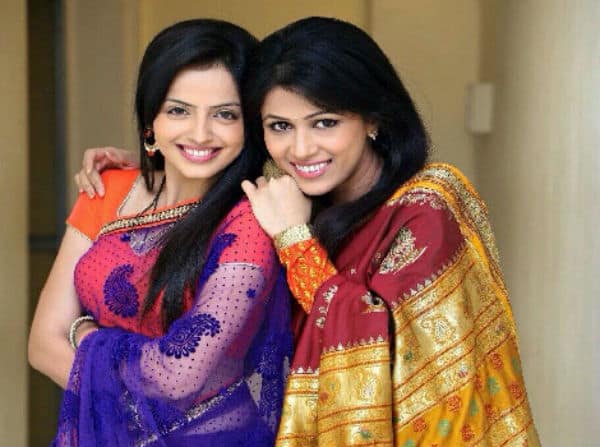 During a baby shower, someone tries to kill Jyoti. Will she survive? Read on to find out…
A few days back on Iss Pyaar Ko Kya Naam Doon 2, we saw Astha (Shrenu Parikh) getting Jyoti's husband, Abhay (Deep Jaitley) arrested for treating Jyoti badly and killing her unborn daughters.Jyoti (Sheetal Dhabolkar) is now pregnant with her third child, who also happens to be a girl. She escapes from her husband's clutches when he decided to get the baby aborted again. Astha gets Jyoti back home and tells the situation to the entire Agnihotri family. Shlok (Avinash Sachdev) and Varad (Samir Sharma) are angry 'coz they could not take care of their sister.
However, Niranjan (Manish Wadhwa) believes that a man is never wrong and fights between the husband and wife should remain solely between them. He orders Jyoti to go back home, but Astha saves her.
In the upcoming episode, Astha will organise a baby shower for her sister-in-law. Everyone will be enjoying the event. Shlok and Varad will disguise themselves as women and join the celebration. During the festivity, someone will drop the chandelier on Jyoti. Luckily, Astha will rescue Jyoti just in time.
They will later find out that it was Abhay's aunt, who tried to kill Jyoti and her child. Guess this time, Shlok and  Astha will have all the proofs they need to nail Abhay and his aunt for life. Let's hope Niranjan doesn't dissuade them.
Watch this space for more updates on Iss Pyaar Ko Kya Naam Doon 2…