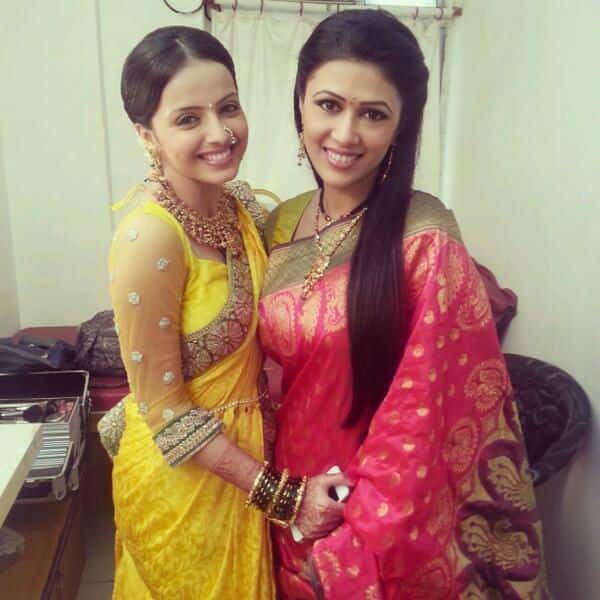 Will the wife-beater, Abhay be brought to justice or will Jyoti be forced to go back to her in-laws?
Jyoti (Sheetal Dhabolkar) ran away from her husband, Abhay (Deep Jaitley) when he decided to forcibly abort their unborn girl for the third time. Astha's mother Kalindi (Prachi Shah) spotted her on the streets and gave the pregnant woman shelter, love and care.
In the recent episodes we saw how Abhay spots Jyoti outside the Agnihotri mansion with Sid (Ankit Modgil) and accuses her of having an extra marital affair. He claims that Jyoti has been cheating him with Sid and that's why she ran away. Jyoti's father Niranjan (Manish Wadhwa) shocked by this, orders her to go back home to Abhay. Jyoti cries, wails and begs her father to not send her back. She appeals to her mother, Anjali (Geetanjali Tikekar), but she reluctantly tells her daughter to follow her father's orders. Astha (Shrenu Parikh) tries to convince her mother-in-law to stand up for her daughter and warns her that if Jyoti and her baby die, Anjali will be the only one to be blamed.
On Anjali's request, Astha intervenes in Niranjan's decision and tells the entire Agnihotri family about how Abhay got Jyoti to abort her previous babies 'coz they were girls. But we know that Niranjan will never support Jyoti; instead will ask her to obey her husband.
lWe wonder what Astha will do now to safeguard Jyoti and her unborn baby? Will she compel Shlok (Avinash Sachdev) and Varad (Samir Sharma) to go against their father? Will Astha break the traditions of Agnihotris to protect Jyoti? Guess we will find out soon on Iss Pyaar Ko Kya Naam Doon 2!