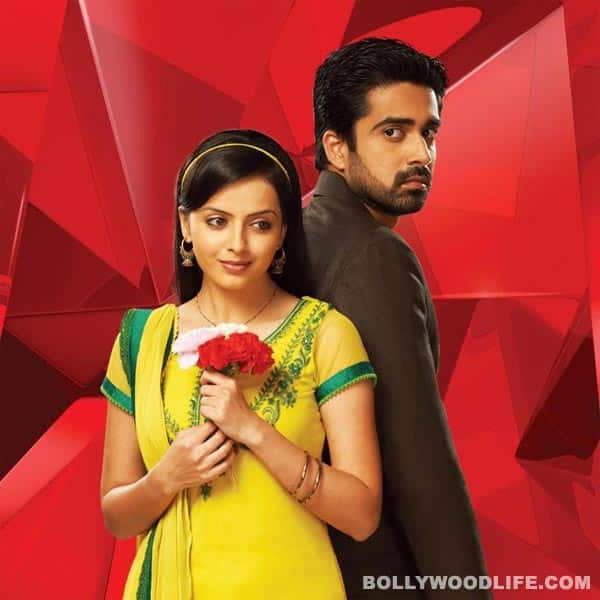 The love-hate story between the couple is taking an interesting turn
It's an obvious fact that hate often leads to love in most stories. Iss Pyaar Ko Kya Naam Doon 2 is no different. We've been witnessing the arguments between Shlokh (Avinash Sachdev) and Astha (Shrenu Parikh) ever since they set eyes on each other.
However, Shlokh was the first one to mellow down and show signs of having a soft corner for Astha. After fighting with her for a plot, he willingly hands it over to Astha to run her women's old age home. They start working together giving them more opportunities to stay in close proximity. At once instance, he goes ballistic because he couldn't find her at the temple, where he left her. In office he even tries getting close to her and holds her hand without intending to. Astha, who had earlier rejected Shlokh's marriage proposal, started seeing a change in Shlokh.
In the recent episodes, we've seen Astha being lost in Shlokh's thoughts, dressing up for him, waiting to catch a glimpse of him, getting nervous around him and more. Every time he touches her, she freaks out and run a mile 'coz she is scared of developing feelings for the stone-hearted man. But the inevitable happened, Astha accepts that she is falling in love, but owing her ego, she decides not to expresses anything until Shlokh does.
On the other hand, for the first time we witness Shlokh's ploy behind bringing Astha to her knees. He had apparently vowed that he will teach Astha a lesson; this was just a stepping stone to it. He has been planning his every move very carefully to make Astha fall for him. So what happens when Astha confesses?
Will Shlokh toss her away like a piece of trash or will he marry her? His ultimate goal is to keep women under his control. We wonder if this was his plan all along!
Although it broke our hearts to see Shlokh's evil side, we are sure the brooding dude will come around sooner than later. What do you think BollywoodLifers?