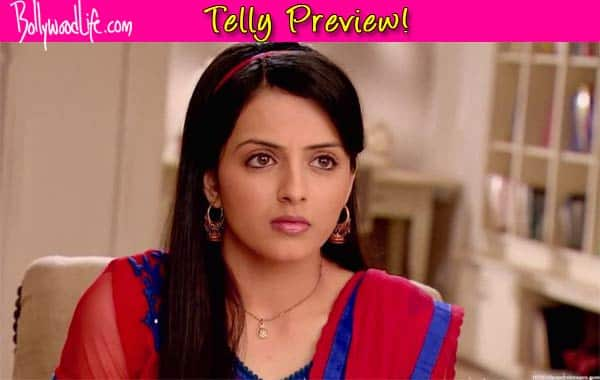 Aastha is persistent to reveal Niranjan's ill plans
Aastha is aware about Niranjan's (Manish Wadhwa) conspiracy with Pawar and also knows about the DVD which has their conversation recorded. To know more about their plan, Aastha (Shrenu Parikh) manages to steal Pawar's number from Niranjan's phone. Shlok's (Avinash Sachdev) wife called Pawar and said that she wants the original DVD and is ready to pay the price.
Pawar got greedy and agreed to meet Aastha on the following day. Though Aastha promised Pawar to pay more than Niranjan, she is worried about the finances. She has no idea where the money will come from. Unaware about all this, Shlok leaves no chance to romance with his better half. While Aastha was walking down the stairs, Shlok caught hold of her and began to flirt with the pretty actor. An embarrassed Aastha tries to escape, however Shlok does not let her go.
Will Aastha manage to arrange for the money quoted by Pawar? How will Shlok react after knowing the truth? Watch tonight's episode to find out!