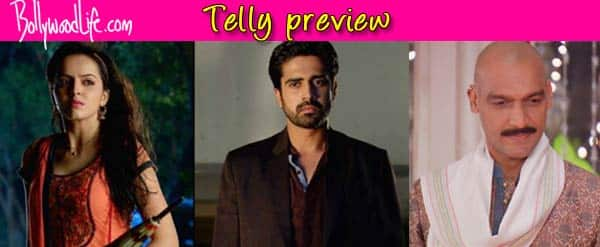 Niranjan wants revenge from Aastha. Will he create a rift between her and Shlok? Read on to know more…
 In the last episode, we saw Shlok (Avinash Sachdev) witnessing a shock upon learning that the entire incident which happened the previous day with Anjali (Geetanjii Teekekar) and Aastha (Shrenu Parekh) was an act carried out by the two. He was disturbed to learn that the so called old people that they were supporting before, were mere actors donning a disguise. Astha on the other hand did not hold back from telling Shlok the entire truth about Niranjan (Manish Wadhwa). She was seen telling him about his dirty deeds and the ill ways in which he treated Anjali. Shlok upon knowing this was shattered and infuriated.
In the upcoming episode, we will see Niranjan seeking revenge from Aastha for revealing the truth to Shlok. To keep Shlok on his side and not lose the game, Niranjan will be seen teaching Aastha a lesson. What will he do?
Will Niranjan drive a wedge between Aastha and Shlok to get back at her? Say tuned and keep watching!