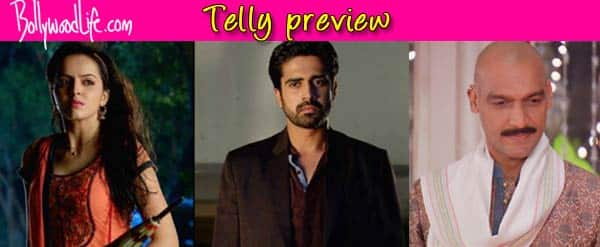 After realizing that Aastha is responsible for all the changes taking place within his household, Niranjan wants to teach her a lesson she won't forget easily. What will he do? Read on to know more…
Last time we saw Niranjan(Manish Wadhwa) getting furious upon discovering that Aastha (Shrenu Parikh) has made changes within the house. A man who likes things his way, Niranjan vouches to show Aastha her limits and is speculated to vent out his anger on Anjali(Geetanjili Tikekar)
In the upcoming episode, we see the vengeful Niranjan playing his game well to pull Aastha down. But before he makes his move, Aastha will fear him punishing Anjali for no fault of hers and will come up with a plan to fix the problem. What will she do? We will have to wait and watch!
Later, Niranjan will be seen planning his plot against Aastha by using Shlok(Avinash Sachdev), keeping in mind that the most important man in Shlok's life is his father. Niranjan will be seen faking an accident and calling a pandit to follow all the instructions given by him.
He will ask the pandit to instruct Shlok  to make him choose between his father and his wife, stating that this has to be done in order to ensure Niranjan's well being. We wonder what Shlok will do. Who will he choose? Will this be an answer to Aastha's misdeeds? Stay tuned for more updates!