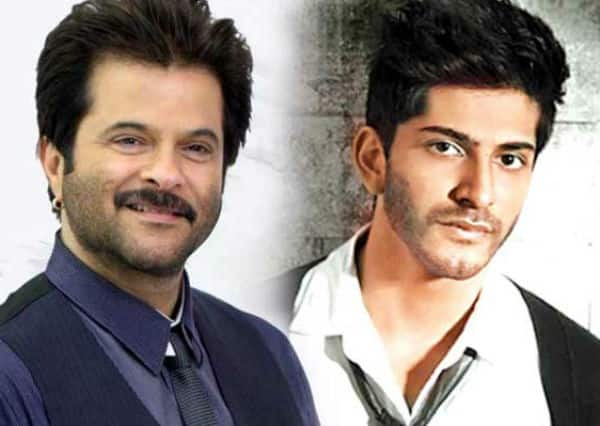 Harshvardhan Kapoor, son to actor Anil Kapoor and brother to producer Rhea and actress Sonam Kapoor has a mind of his own. His father and he have very different tastes where movies are concerned. While Anil never interferes in Harsh's decisions, few know that it was Harsh who pushed Anil to work on Slumdog Millionaire and Dil Dhadakne Do.
Just like me, says Anil
Anil laughs when we ask him about it and adds, "Yes, Harsh has his own individualistic tastes where movies are concerned. Even my wife Sunita says that I was like him when I came into the film industry. And my brother Boney says the same. It took me a lot of time to get into commercial cinema as I have worked with directors like MS Sathyu and Mani Ratnam right at the beginning of my career. I loved meeting directors like Shyam Benegal, so I guess yes, that artistic streak runs in the family. Much later, I started doing both kinds of cinema — art and commercial. Also, while Harsh can convince me to do anything, it's very difficult for me to convince him. I have two scripts ready for my production house, but neither Rhea nor I have been able to get him to read them. And that's the way it should be. He has to make his own path as far as his career is concerned." Also read: Harshvardhan Kapoor is crushing hard on this Victoria Secret model!
His own man
Anil shares an interesting anecdote regarding his son's birth. "When Harsh was born, Sunita and I took a long time deciding his name as I didn't want him to be known as my son — he should be known as Harshvardhan and not Harshvardhan Kapoor. If you notice his name is very different from the rest of the family members. We wanted that Harsh one day should become his own man. And I am proud to see that slowly and steadily, Harsh is finally carving his own niche here in his unique way," the proud father beams with joy.
Evolving tastes
Ask Anil about his son convincing him to do films like SM and DDD and he notes, "Harsh is very young and what happens is, when you are young you have lot of time and exposure watching all kinds of films. With success and achievement there's less time to absorb things around you, meet people or travel as you want so stagnancy sets in. You feel you need young blood around you, especially children, who are not scared to tell you what is true and right. Harsh is an introvert and rather than partying, he likes to spend time with his few friends, play football or watch movies. He has studied screenwriting in Los Angeles and has a talent and sense of scripting. His tastes are evolving and represent the taste of youngsters."
Danny's fan
Anil recalls, "When Danny Boyle approached me for SM, I wasn't sure if I should have done the film as I had been in this industry for 38 years and international projects would keep coming to me. Harsh was the first to read the script as he's a big fan of Danny and he pushed me to do the film."
"When I met Danny, I asked him for an autograph for Harsh and he gifted me a DVD of Trainspotting with his autograph for my son and wrote on it, 'Thank you Harsh, for convincing your dad." They became pals after that. Whenever Danny would come home, he would go to Harsh's room and both would start chatting about cinema. It was Harsh who had predicted that SM would win many Oscars. I would tease him saying, "It's beginners luck, let's see if you can go right again." Also read: Harshvardhan Kapoor: In Mirzya you will feel that I am actually completely opposite to my father
One more time
Then history repeated itself with Zoya Akhtar's DDD. "I was sceptical about doing that role and Zoya kept pursing me. Every time Zoya would come to our third floor apartment, Harsh would step out of his bedroom in his pyjamas and tell me, 'Dad, you have to do the film.' He has his own persuasive powers. Harsh was definitely one of the main reasons I did these films."