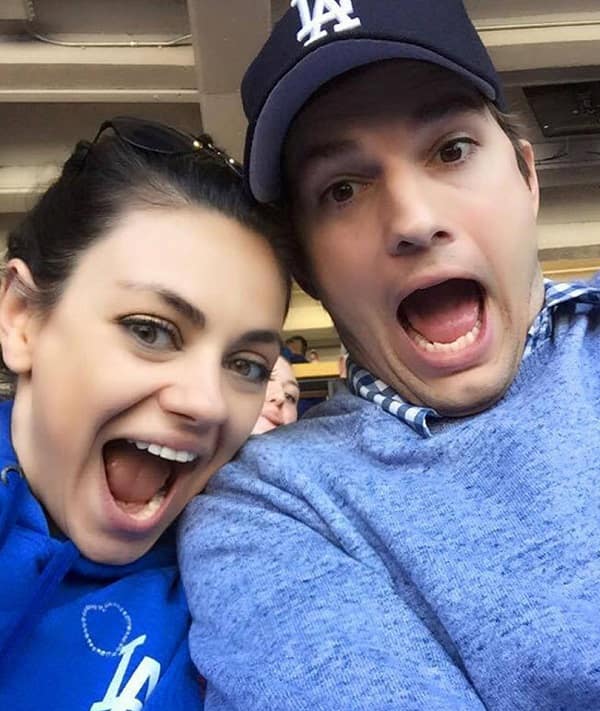 Time to rejoice little Wyatt Isabelle for you're now an older sister! Mila Kunis and Ashton Kutcher are now parents to Wyatt and a baby boy. The 33 year old actress gave birth to her second child on November 30th. Sources close to the couple confirmed the good news to E! News. A name or even pictures of the baby haven't been revealed by the couple. While throughout the pregnancy, the couple remained tight lipped about the developments or even the sex of the baby. But at a talk show, Kutcher revealed that they were to have a baby boy.
In fact, when in talks with Seth Meyers, the actor even concluded saying how he wished it would be a girl but not a boy. His reason is quite hilarious, just like his personality. He told Seth Meyers, "I was actually hoping for a girl because, first of all, our first girl is unbelievable, but also, I figured if we had a girl second [Mila] might give me one more shot to have a boy, and now I don't know. She might cut me off," he continued. "I want like 12 of them."
The couple are both very greedy when it comes to extending their family. "I've always said this, 'I think you know when your family is complete.' After we had Wyatt, the second that I gave birth, I was like, 'I know that we need to have another baby.' We both knew it, we just felt it," Mila told Ryan Seacrest in July. "And so I always say after the second one, we'll know if we need to have another one. I really do believe you know when your family is complete." (ALSO READ: Mila Kunis SLAMS a sexist producer for his comment about her career)
Well, with the birth of their second one, we are pretty sure that within a few months, the couple might once again give us a good news! Their interview quotes speak volumes of just how much they like kids and want to further extend their family. Parents of Mila are thrilled with the news of their second child and are holding onto the couple's want to maintain some privacy. Therefore, they haven't even shared pictures or revealed the name of the baby yet. The That 70s Show co-stars first started dating in 2012 and soon became parents to baby girl Wyatt. We can't wait to get a glimpse of their second child!
What about you, BollywoodLifers? Tell us in the comments section below. Stay tuned to this space for more gossips and latest updates.