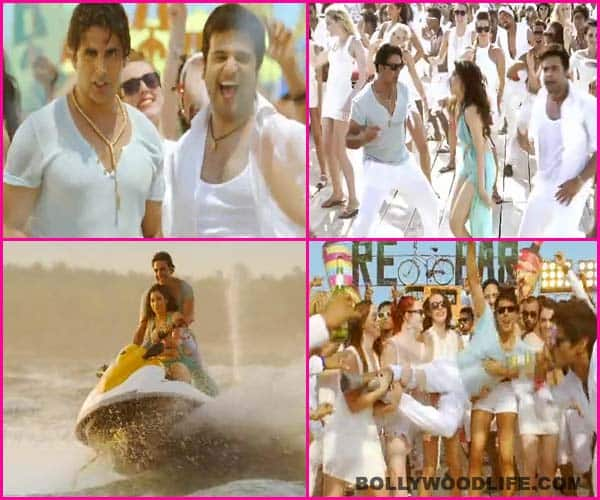 Do you remember the childhood nursery poem of the same name? Read on to find a new meaning to the same poem…
The makers of the Akshay Kumar and Tamannah's Its Entertainment have come up with the first song from the film called Johnny Johnny. The song takes a dig at the classic nursery rhyme Johnny Johnny Yes Papa and modernises it with a very hep take and slick lyrics.
What we like
-The quirky lyrics are the highlight of the song.
-The beats of the song are good and the song will work well in the party circuits.
-Krushna Abhishek's funny antics drive you to watch the song again and again.
What we don't like
–Akshay Kumar's drunken act in no Amitabh Bachchan from Sharabi. After a bit Akki's act becomes more of a pile on.
-The lip syncing is not that great, as the singer's voice hardly seems suited for Akshay Kumar's baritone.
What seems okay
-Tamannaah's trying to be the sexy hot babe, who comes out from the swimming pool and dances in wet clothes. She naturally looks good and therefore doesn't look bad in the song, but her steps and facial expressions are not that sizzling or oomph-driving.
Produced by Tips, the movie has Akshay Kumar and Tamannaah in the lead roles. It also has Krushna Abhishek, Johnny Lever and whole bunch of comedy actors, who make this movie a funny mad caper. Wethinks this song might work for a few days during the release of the film, but will fizz out of people's memory after the first weekend. So go ahead BollywoodLifers, have a look at the song and let us know what you like and what you don't.