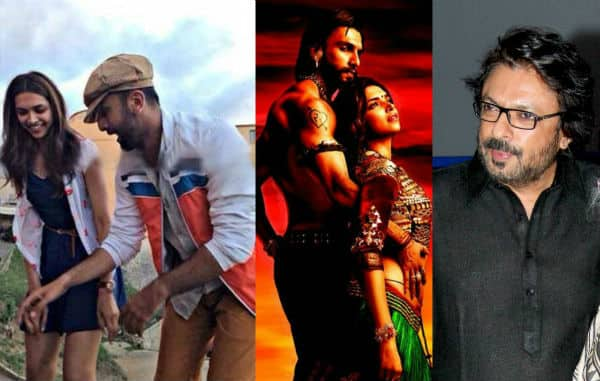 The two big releases are getting pitted against each other next year for a big holiday release
Sanjay Leela Bhasali had to maintain a firm stand when it came to pushing his Priyanka Chopra starrer Mary Kom's release date recently. The producer was approached by Yash Raj Films, who pleaded him to push MK's release to avoid a clash with Daawat-e-Ishq, but to no avail. Ultimately it was YRF who had to budge and postpone the release date.
Now SLB is confronted with a similar situation yet again and this time he cannot avoid the clash. Looks like his magnum opus Bajirao Mastani starring Deepika Padukone and Ranveer Singh won't be getting an isolated release. Imtiaz Ali's Tamasha starring Ranbir Kapoor and Deepika will also get a big Christmas release next year, same as Bajirao Mastani. Now we are simply guessing but seems like SLB will be miffed with the recent turn of events.
Anyway, whatever may be the case it'll definitely be a win-win situation for Deepika!