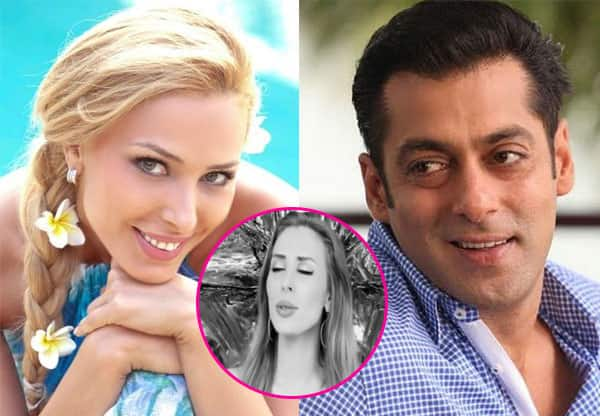 Iulia Vantur can sing well, there is no doubt about that. Then she performed on the stage for an award ceremony, collaborated with Himesh Reshammiya and left everyone floored. There are reports that Salman Khan has always been supportive of all her endeavours. So on Valentine's Day, we were wondering if there will be any show of love from any of the two and turns our there was. Iulia Vantur shared a video on her Instagram which has her singing the title track of Hero. FYI, Salman had crooned the original and looked really hot in those geeky glasses. (Also read: Look how Salman Khan's inspiring Iulia Vantur to stay in love = view pic)
Yes, the video has Iulia beautifully singing the song. Interestingly, she has tagged Athiya Shetty and Sooraj Pancholi, who debuted with film but not the singer, Salman Khan. Well, maybe she wants him to read between the lines. There were deafening rumours last year that the Bajrangi Bhaijaan actor will finally settled down with Iulia. In fact, a wedding date was even doing the rounds of gossip columns as well. But turns out nothing of the sort happened. Yes, we were crushed, we do want to see Salman find a companion. Guess many girls heaved a sigh of relief. But these small gestures do hint at a possible presence of her in his life. Check out the video here and you will know what we are saying.
When Iulia was asked about her friendship with Salman, she had said, "He is a very good friend! What more can I say? He is a very good friend for everyone who meets him. He has such a good heart and he is welcoming to everyone. There is a lot of respect for him. It is because of him I met India!" Sigh!