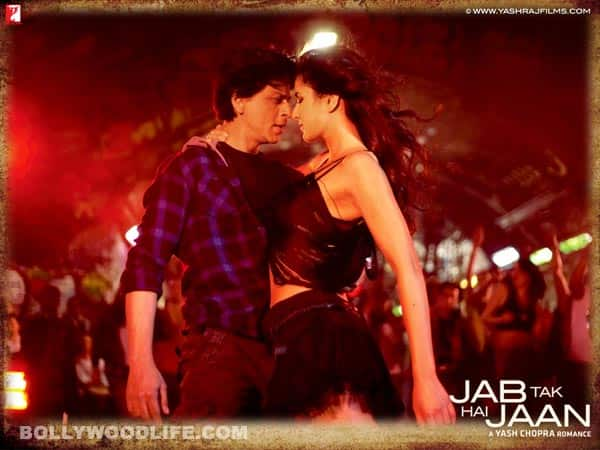 Music: AR Rahman
Lyrics: Gulzar
Singers: Rabbi, Raghav Mathur, Shilpa Rao, Harshdeep Kaur, Shreya Ghosal, Mohit Chauhan, Javed Ali, Shakthisree Gopalan
Rating: 3
AR Rahman composing for a Yash Chopra project starring Shahrukh Khan with lyrics by the legendary Gulzar – that is enough to make you expect the creation of a magical, romantic soundtrack. And so you play the first song of Jab Tak Hai Jaan – Challa.
The guitar piece at the start and the rhythm of Challa reminds you of Eagle Eye Cherry's Save Tonight. But once Rabbi takes over, he makes the song his own – so much so that you start singing Bulla ki jaana subconsciously. Fortunately or unfortunately, every song Rabbi sings reminds you of his first super-popular number. Apart from his voice, the guitar is the strongest element and it's been used beautifully, complemented by cymbals.
[jwplayer mediaid="152268″]
Ishq Shava is an old school AR Rahman dance number. It reminds you of songs like Shanno shanno from Yuvraj and Jab dil mile mile from Yaadein. It's a groovy and catchy song, but not an ideal dance floor track – the stanzas are too slow to jiggy to. But it's rhythmic, with nice guitar and drum work. Shilpa Rao's silky rendition makes Ishq Shava stand out.
Saans begins with an intense violin orchestra and alaaps – a great opening. But the first thing you feel when you listen to the romantic number is that the lyrics could have been more creative. Saans me teri saans mili to mujhe saans ayi mujhe saans ayi is no great shakes. And the notes of Saans are very close to Do pal ruka from Veer Zara. It is Shreya Ghosal's song through and through. Without any offence to Mohit Chauhan, she overshadows the male voice completely. There's a constant violin symphony, with bagpipes making an appearance in the second stanza, which is the standout piece of the song.
[jwplayer mediaid="152265″]
Heer is a Punjabi folk song. Sufi singer Harshdeep Kaur, who won accolades for Katiya karoon from Rockstar, renders another folksy number, and she does it smoothly and aptly. It's a nice melody evoking nostalgia. But again, the middle portion reeks of Sajda savera teri ma ki low – the stanza of Kun faya kun from Rockstar.
Neeti Mohan's voice is an interesting choice for the song Jiya re, which essentially speaks about a free spirited Akira – Anushka Sharma's name in the film. The high range singing does get to you a bit. Also the words Akira and Jiya re are used too often, and it gets a little repetitive.
African folk style hand drums and tambourine lead to a crescendo before letting go in the instrumental track Ishq dance. Its an attempt to recreate Yash Chopra's classic dance pieces like Tandav from Lamhe and Dance of envy from Dil To Pagal Hai. Good work by the musicians, but it sounds somewhat outdated.
The Jab Tak Hai Jaan title song is intensely romantic song, but the lyrics – Tumse hi jeete rahe, tumpe hi marte rahein jab tak hai jaan, tumse do lafzon me, tumse yeh kehna tha, tumse hi mohabbat thi, tumse hi mohabbat hai, tumse yeh kehna hai, jab tak hai jaan – are simplistic. It's a lovely composition well sung by Javed Ali. Wish the Punjabi portion – backed by dhols – hadn't made an appearance; that spoils the song for you. Shakthisree Gopalan's thick voice (which could have been a boon in another song) also ruins the effect to an extent.
The music of Jab Tak Hai Jaan has quality written all over it and the melody is in place. It has the potential to grow on you with time. But the songs are not exciting and appealing enough for you to put them on your playlist and listen to them over and over again – which generally is a given when you listen to an AR Rahman album. Gulzar is one of the greatest lyricists and poets of all time, who in Rahman's company has come up with outstanding writing – from Saathiya and Dil Se to Slumdog Millionaire – but on this one he is not in best form. This time, the Rahman-Gulzar magic hasn't worked its usual magic, and it's one of the biggest tragedies ever for music lovers. Listen to this collection as if it is the work of an anonymous composer-lyricist jodi and you might just enjoy it more.
ALSO READ: