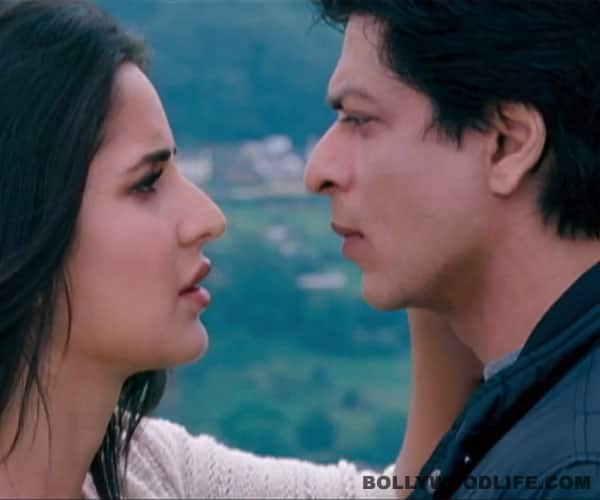 Watch the new song from Yash Chopra's last romantic flick Jab Tak Hai Jaan and you will know why the late director was called the king of romance
Sung by Harshdeep Kaur, the song Heer from Yash Chopra's soon-to-release Jab Tak Hai Jaan starring Shahrukh Khan, Katrina Kaif and Anushka Sharma is very soulful. Penned by Gulzar and composed by AR Rahman, this Punjabi number will leave you sighing, as it is both poignant and moving.
Beautifully shot at picturesque locales in various parts of the world – from the lush green fields of Kashmir to the grey and forlorn streets of Europe and from the expansive, deserted land of Ladakh to the untouched valleys of Jammu – this song weaves a beautiful story. The backdrop changes as per the tone and the mood the three main leads emote in this rendition.
You see SRK, Kat and Anushka displaying a range of emotions in every frame. So there are light moments too, but by and large this romantic number has an undertone of gloom and unrequited love to it. Now you watch the song and tell us if you like the dynamics of this intriguing love triangle.