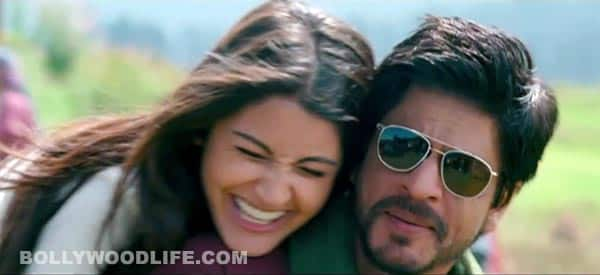 Watch the catchy song from director Yash Chopra's musical
It is very unusual for a AR Rahman album to not get rave reviews. Director Yash Chopra's Jab Tak Hai Jaan has been once such…so far. No doubt this is not one of Rahman's best, especially when he has veteran lyricist Gulzar to keep him company. Many are of the opinion that the songs might grow on the listeners and work better perhaps after having watched them in the context of the film. While the debate about this is still on, the makers have released the video of the Jiya re song that features Anushka Sharma and Shahrukh Khan.
Jiya re is an upbeat number and will ensure that you tap your feet and smile thanks to the positive energy the song evokes. It is about living life to the fullest, finding happiness in everything and seeking joy from within. It helps that Chopra Sr has picturised the song in a way that will make you go awwww. And King Khan in his battle gear and the stubble will make the girls drool for sure! Anushka's chemistry with SRK will certainly stand out in the film.
Dear Bollywoodlifer, watch Jiya re and tell us what you liked the most about it!
[jwplayer mediaid="153170″]
ALSO READ: JAB TAK HAI JAAN music review: Not one of AR Rahman-Gulzar's best soundtracks