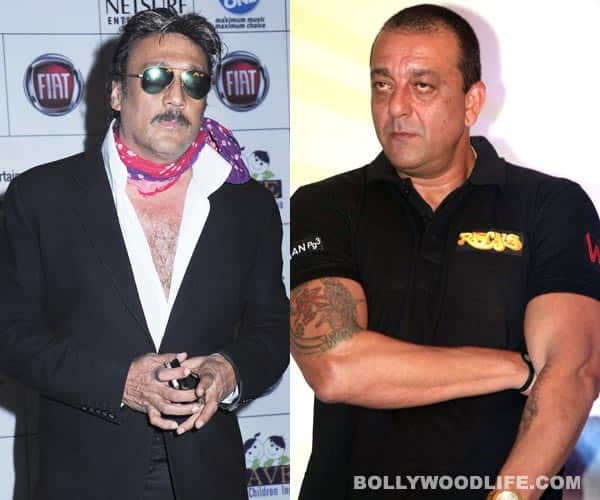 As Dutt surrendered before the TADA court this afternoon, his Khalnayak co-star and good friend Jackie spoke about Dutt's never say die attitude
Sanjay Dutt and Jackie Shroff have been good friends for many years. The two have worked together in several films including Khalnayak and Mission Kashmir. Jackie, who met Dutt before he surrendered himself to the TADA court this afternoon, said that Sanju is one of the strongest men he has met. "He is a tough guy. If I was in his place I would have cracked. Unfortunate things have happened to him. He has faced it all before and he will face it again. When he goes and comes back, he is like a phoenix. He comes back a superstar. I understand that leaving those two little babies and going away is heartbreaking," he said.
Jackie recalls meeting him a few days ago. "I went and met him. He was joking all along. We have done 4-5 films together and we always joke when we come together. I know him before I was a hero. He is a tough nut, apne me utna dum nahin hai ke yeh sab se deal kar paye. He has gone through a lot – maa ka problem, drugs ka problem, dad ka problem and jail. It is like a non-stop assault on him. I have no idea why it is happening to him, but every time he goes down with a problem, he comes back shining. I wish him all the best and I hope he gets the strength to take care of himself," said Jackie.