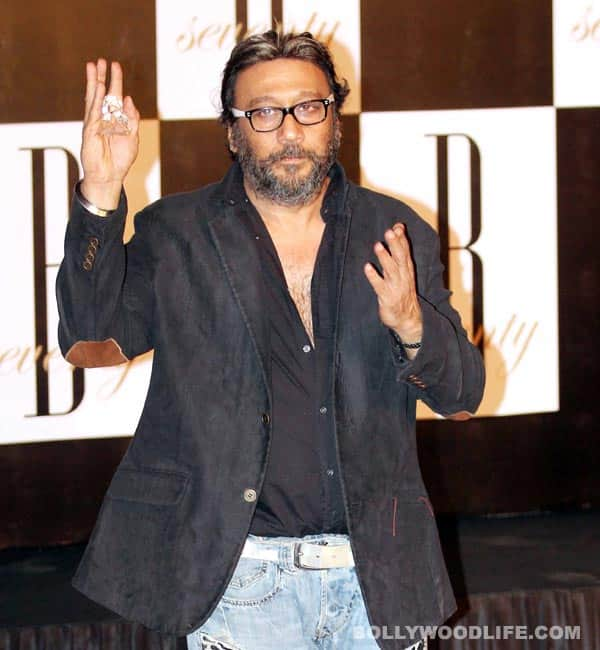 On the Rangeela actor's 53rd birthday, we present to you some of Jaggu dada's best numbers!
Born on February 1, 1960, Jackie Shroff has spent a rather interesting two decades in the film industry. Coming from a non-filmy family, the actor made a smashing debut in Hero alongside Meenakshi Sheshadri. Since then, he has acted in some memorable films like Rangeela, Parinda, Devdas and Mission Kashmir, and displayed his versatility. Although Jaggu dada, as he is fondly known as, may be going easy as far as acting is concerned, there are enough fun moments that he has been a part of. So today, on the actor's 53rd birthday, we look back at some of his off-beat and quirky as well as famous numbers. And here's wishing the actor the very best, and may he have a great day!
Amma dekh – Stuntman
Amma dekh, haan dekh, tera munda bigada jaaye!
Bebe dekh, haan dekh, tera munda bigada jaaye!
Iskey chhote baal kata de, isko hindi bol sikha de
TV video band kara de, College ka rasta dikhala de
Disco mein jaana rukwa de, hotel mein khana rukwa de
Changi kudi koi dikhlade, de jaldi se shaadi karwa de
Mother watch, yes watch, your little boy getting spoilt!
Bebe see, yes see, little boy getting spoilt!
Him small hair cut, him Hindi talk teach
TV, video stop for him, college road show him
Disco in going stop him, hotel in eating stop him
Nice girl some show him, give quickly marry get him!
Tu mera janu hai – Hero
Tu mera jaanu hai
Tu mera dilbar hai
Meri prem khani ka tu hero hai
Par prem dhant ke pano par
Apni taqdeer toh zero hai!
You my life is
You my sweetheart is
My love story of, you hero are
But love books pages inside
Our fate is zero!
Hai Rama – Rangeela
Hai rama ye kya hua kyon aise humein sataane lage
Tum itni pyaari ho saamne hum kaabu mein kaise rahein
Jaao humko to aati sharam hai
Teri aisi ada pe toh fida hum hain…
Hey Ram this what happened, why like this us harassing started
You so sweet are in front of me, we control how to be?!
Go, we shy feeling coming!
Your this style on floor us is …