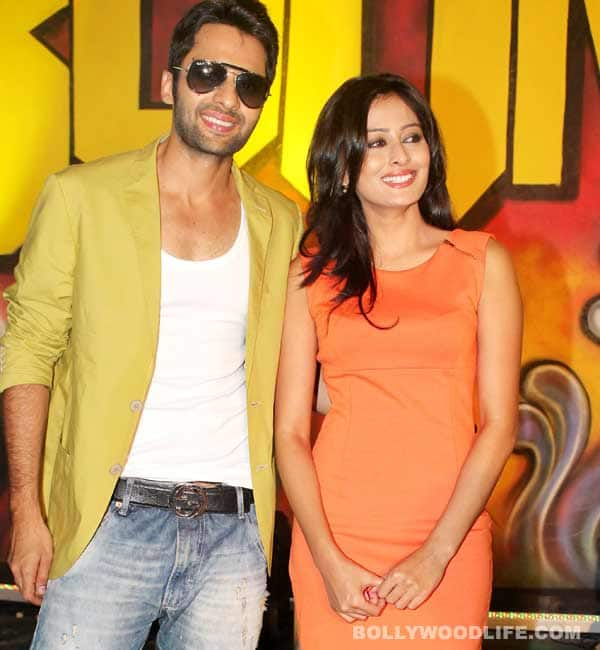 The Ajab Gazabb Love actors were spotted together at the music launch of their song Boom boom recently. And something happened there that left the two kids all red-faced
There are times when you have no other option but to sympathise with Bollywood actors. And our collective hearts go out to Jackky Bhagnani and Nidhi Subbaiah solely 'coz they were literally embarrassed on the stage by the anchor who was hosting the music launch of their new film. Bringing his indelicate sense of humour to the fore, he asked the actors if they would be willing to do a delicious lip-lock scene in front of the audience, just the way they apparently did in the movie. And obviously Jackky and Nidhi had no option but to try and take the joke with a pinch of salt and a series of diplomatic smiles. So while they continued producing helpless grins, the host relentlessly coaxed them to show some jalwa on stage.
We think some people take B-town actors way too much for granted. And as if a certain wannabe-ish song called Boom boom wasn't enough to raise our hackles, the organisers also wanted us to witness a dreadful live lip-locking show. We pucker our lips and nose in extreme distaste…ewww!