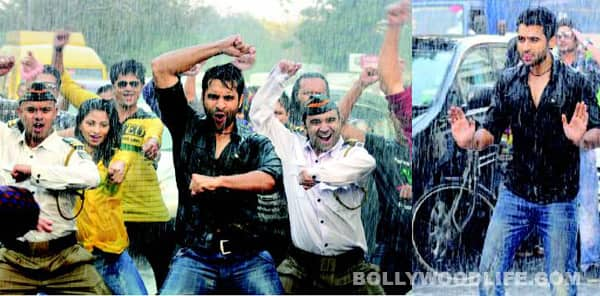 The Rangrezz actor tries hard to copy Psy's Gangnam style, but fails miserably
There have been numerous parodies of Korean rapper Psy's popular song Gangnam style. And while some are funny and interesting, others are lame and pointless. But Jackky Bhagnani's version of the most popular song on the internet stands nowhere close to the worse parody!
In the video, Jackky tries to be funny and apes Psy's iconic horse-whip step. He tries to incorporate it in the Indian milieu and goes crazy on the streets of Mumbai, but the attempt will make you cringe.
And just for what reason did Jackky strip in the song? It could be anybody's guess! Wethinks it is his newly painted abs that he is trying to show off, because the camera spends half the time capturing his midriff. There's a bit of Harlem shake in the song too, but it is done so badly that one ends up thinking that Jackky is trying out some new step.
Anyway, check out the video at your own risk. Your sensibilities are sure to be assaulted like never before!