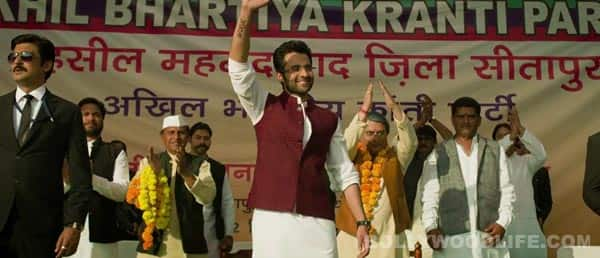 The soft drink giant and the makers of the film have finally come to an amicable decision which seems to benefit the producers of the film more than their counterpart
Jackky Bhagnani and the makers of Youngistaan, MSM Motion Pictures and Vashu Bhagnani's Pooja Films & Entertainment Pvt. Ltd, have finally got some respite. They can now use the title of the film just as it is without tweaking it or changing it to something else.
Why is Pepsi filing a case against Jackky Bhagnani's Youngistaan now?
If we recall, PepsiCo Inc had filed a case against the makers stating that they had the copyright over the title Youngistaan and they were not going to allow someone else to encash on their years of brand building. But finally after the Delhi High Court's decision on Wednesday, the soft drink giant cannot hold any claims on the title. The court just asked the producers to add a necessary disclaimer in the film as well as its non-theatrical trailers and official pages on Facebook, Twitter and YouTube.
Will Jackyy Bhagnani's Youngistaan be called Faltu 2 because of Pepsi's court case?
Talking to a leading daily, Sneha Rajani, Deputy President and Head, MSM Motion Pictures, delightedly said, "As producers, our sole objective was to ensure that we get to retain the title and proceed with the film's promotions." Bhagnani also added speaking to the daily, "The title Youngistaan truly depicts the spirit of this film and I am glad that case has been settled amicably." Pranjal Khandhdiya, Executive Producer, MSM, also added speaking to the daily, "Nobody won or lost. It's a happy situation for both parties. The idea was not to compete with or fight Pepsi. We'd got the title from the film associations and wanted to retain it which we have." PepsiCo's spokesperson also informed the daily saying, "The defendants – MSM Motion Pictures – in the settlement have acknowledged PepsiCo's right on trademark Youngistaan and the campaign connected to it. They have also agreed to carry a disclaimer in the title credits of the movie, theatrical trailers and end slate in all their official digital media communications."
We can just say that all's well that ends well. After the Gulaab Gang court controversy, we didn't want another movie to be in doldrums because of a legal battle. Hai na peeps?