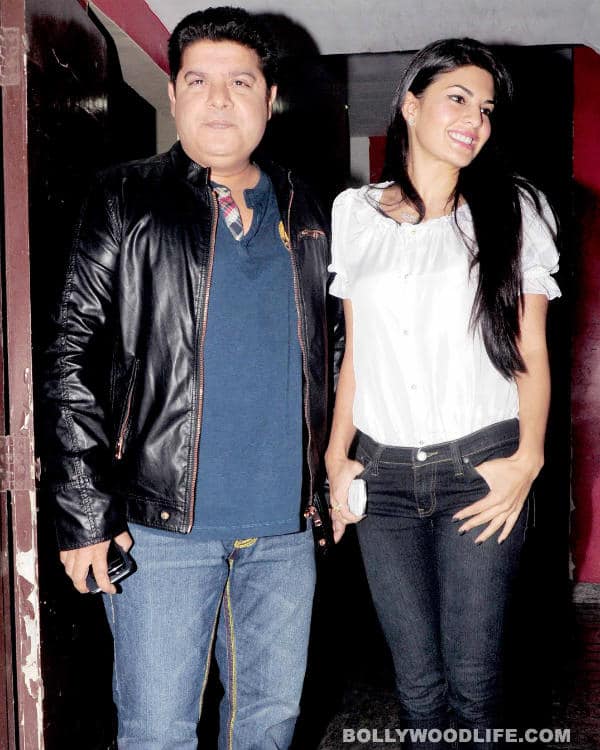 The Race 2 beauty and the Himmatwala director are no longer together, according to reports
One could see it coming. A self-proclaimed hotshot Bollywood director – a potbellied one – and a sexy beauty pageant winner made an unlikely pair. Well, not so unusual a couple after all, considering how these hot babes prefer the obese ones for their money and/or fame, and love, of course. But definitely something was amiss in the relationship, what with this director stopping this well-travelled and bold PYT from doing roles that required exposure, kissing et al. So what if it had Hrithik Roshan as hero (Krrish 3)?

In doing so, this 'filmmaker' not only almost destroyed her promising career and but also delivered a super flop in the process – Himmatwala.
Yes, we're talking about Sajid Khan and Jacqueline Fernandez. All the things we have stated above have apparently taken a toll on their relationship, with Jacky deciding to part ways with her beloved Sajid. She is also more keen on her career right now, being appreciated in Race 2 recently. The Sri Lankan hottie has also landed an item song in Ramaiya Vasta Vaiya and a film with heartthrob Ranbir Kapoor, and possibly couldn't have let Sajid stop her again.
So the babe has 'amicably' said a final 'no' to Sajid, it seems. If it's true, wise decision, wethinks!