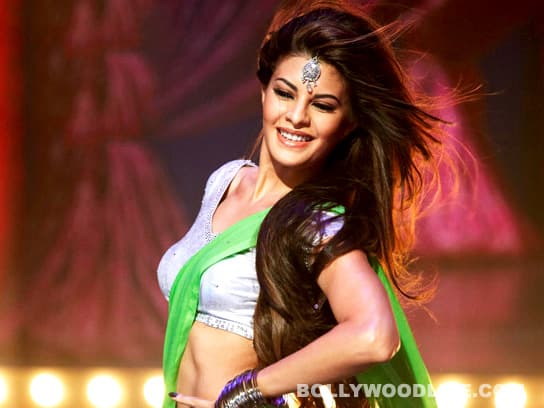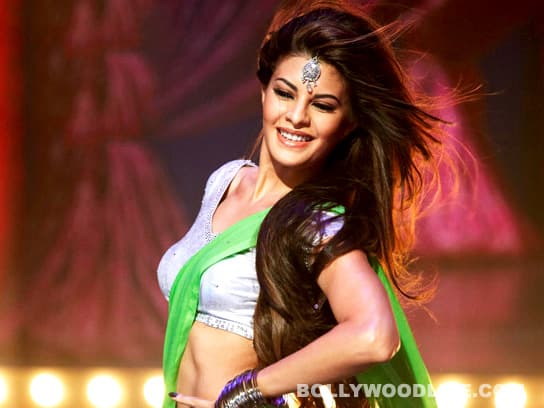 She agrees that Murder 2 was a huge risk she took before almost bidding adieu to Bollywood, but she denies all rumoured link-ups and says that she is looking forward to doing lead roles henceforth
Jacqueline Fernandez has managed to make a mark in B-town despite two duds – Sujoy Ghosh's Aladin and Milap Zaveri's Jaane Kahaan Se Aayi Hai. In a candid conversation, she spoke about her experience of Bollywood, her co-stars in Sajid Khan's Housefull 2 and how she wants her family in Sri Lanka to be proud of the work she is doing here…
What was the experience of working with John Abraham like?
I had read his interviews and knew a bit about him, but what surprised me the most was that he is so intelligent! For someone who is known for his brawn more than his brains, I had never imagined he was a bookworm who knew so much about so many things. He beat me and everyone else on the sets of Housefull 2 at word games; I remember coming a close second to him just once.
In a multi-starrer film where you share screen space with three girls, were there any catfights?
Most of the film is all about that – four girls trying to prove that they have the better guy, ignorant of the fact that they are all conmen. The film begins with Asin pulling my hair and me trying to strangle her. Please don't make this the headline but yes, I was intimidated by the thought of working with her on the first day of the shoot; she is senior to me and a huge star! I thought she will be a diva throwing tantrums et al, but she was anything but that. She was totally down to earth and the perfect actor, ready with all her lines memorised.
What about the senior Kapoor brothers?
They are going to be the highlights of Housefull 2. They have been very loving and caring and they ensured that we ate on time. As both Randhir and Rishi Kapoor play the characters of me and Asin's respective fathers, they behaved just like that. Sometimes they were pulling our legs, but mostly they have been very nice to all of us. They shared anecdotes about the actors of their times and kept us all very entertained!
Why did you refuse Krrish 3?
It was a really unfortunate incident and I think that we all tried to make it happen, but somehow it just didn't. Both Housefull 2 and Krrish 3 have crews from abroad and the dates just didn't match. I know Krrish 3 was a big project and I tried to work something out, but it just didn't happen. I had already committed to Sajid and after a lot of thinking I had to let it go. We all tried our best to arrive at a truce, but the saddest part is that the media reported it negatively without knowing the truth.
Is it a coincidence that you're a part of so many sequels?
It seems that two is my lucky number starting with Murder 2, which was a super-hit, to Housefull 2 which I know will be a hit and Race 2, which again is a winner all the way. Though not a planned move, it does seem to me that doing film sequels are my lucky charms.
Why did you back out of Raaz 3?
One main concern I had was that I didn't want to be typecast. Over and above that, Vikram Bhatt had told me that at any point of time if I was uncomfortable doing a film, I could always tell him. I had already done Murder 2 and was skeptical about being typecast. I just had to be honest and tell him that I wasn't very keen on doing the part. He understood where I was coming from and that there was no bad blood between us. Actually, I am very grateful to the Bhatts for signing me for Murder 2. When we were shooting for the film I didn't know how it would turn out, but when I watched it on the big screen, my respect for director Mohit Suri grew manifold. He made a compelling film and I am so proud of it. We all hold each other in high regard and at the end of the day that is all that matters.
Do you have more fans in India or Sri Lanka?
The population of India is so huge; no doubt I have more people liking me here. But it definitely feels good that my family and friends back home are noticing the kind of work I do here. I am also doing a few films there in Sinhalese, and I am looking forward to that as well.
Are you seeing anyone?
Well tried – but I am not answering that! I have no mentor here and I don't ask anyone for any suggestions about my career or any advice about anything else, but I would like to say that Sujoy Ghosh, who gave me my debut film Aladin, is someone I can share anything with. We share a great rapport and he is one person whom I totally trust!
ALSO READ: Akshay Kumar: I want to keep my son away from films