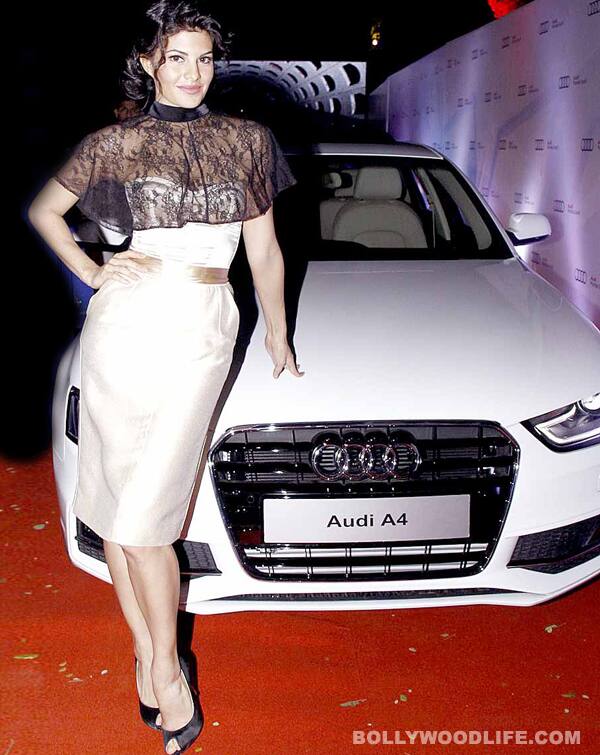 The Race 2 babe recently made an appearance at the Audi showroom launch event and she kinda nailed it style-wise!
Jacqueline Fernandez is making a lot of interesting style choices lately. Call it great fashion acumen or a sudden desire to look like a million bucks just before the release of her film; Jackky has been springing up some awesome style surprises. So while she looked resplendent in a traditional Sri Lankan saree at the Screen Awards 2013, she made sure to up the ante by opting for this white sweetheart neckline dress which she teamed with a champagne belt and a stylish capelet. JF gave the much needed tadka to her outfit by opting for an updo and classic black heels.
We loved the combination. The 'formal look with a twist' is definitely something we want to see more often. And obviously, we don't mind the authentic traditional look either, and we are sure Jackky felt much closer to her roots after wearing that exotic Sri Lankan ensemble at the screen soiree. We hope she continues with this trend of impressing us….