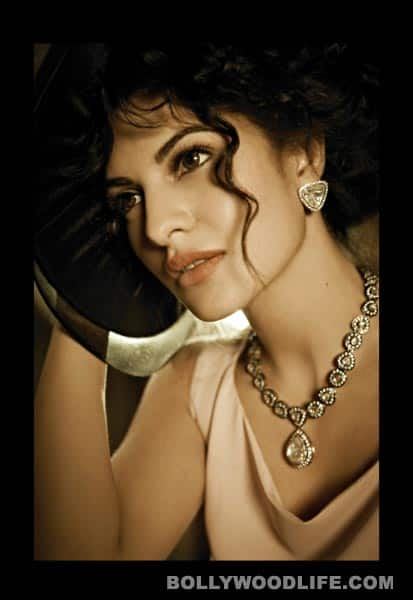 skip advertisement
The actor looks spectacular in the Valentine's Day special issue of the mag. She creates an aura of romance that is sure to make all the guys go weak at the knees…
Posing in a shiny Shantanu and Nikhil creation on the cover of Hi! Blitz, Jacqueline Fernandez looks like the ultimate Goddess of Love. The glowing glass lamps in the background look super – as if the light spreading around is gearing Jackky up to get ready for the show. The dark brown fascinator and the caramel coloured gown create an amazing contrast.
Our personal favourite is the photo in which JF is posing in front of a faux cherry blossom tree. Her outfit isn't visible in the picture as she holds up a Romeo and Juliet board covering her designer dress, but that wavy updo and the drop earrings are more than enough for Ms Fernandez to attract flying cherubs towards her.
The personal favourite list doesn't end there. In one moment in the shoot Ms Fernandez is pulling up her boots, and is caught in a contemplative mood. As if style has taken back seat, the Race 2 babe is lost in deep thought and for a nanosecond she has forgotten that she is a part of a glamorous photoshoot. But then her fashion forward self comes to the fore, she looks up and gets into a posing spree…and there she goes again, making people fall in love with her!