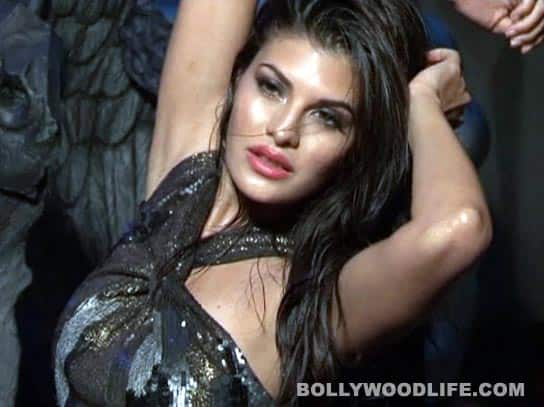 Jacqueline has thrown all her skimpy clothes out of the wardrobe and her closet is almost empty now. Will that result in an empty date-diary too?
Jacqueline Fernandez has opted out Raaz 3 with just 10 days left for the shooting of film to begin. Reason: She said a big 'NO' to skimpy clothes! It's the third time that she has turned down a movie owing to her new found shyness. She refused Krissh 3 to avoid locking lips with B-Town hunk Hrithik Roshan and turned down Race 2 as she wanted to stay away from skin show. And this despite the fact that it was her sexy avatar as Dhanno in Housefull and then Murder 2 is what resurrected her career. In any case, isn't she too new to take such decisions and let go of plum offers? Her boyfriend Sajid Khan doesn't think so.
Industry insiders have already been talking about how Sajid Khan has started making all her career decisions. But Mahesh Bhatt has come out in the open and made a comment on Jacqueline's ouster. "Jacqueline is not in Raaz 3 anymore. Actor Esha Gupta will be playing the role instead," he said, and added, "Everyone knows she's on remote control. Only time will tell who made a blunder, us or Jackie." Uh-ho! It's clear that Sajid is indeed calling the shots for this hottie? Yes, it's the same Sajid who has been vocal about how cheap gimmicks and skin show sell! It seems Sajid wants Jacqueline to be one of the A-list actors and has advised her that doing roles in Bhatt films won't help her build that image. He believes that A-list heroines do not expose (!) and if Jacqueline aspires to join that league, she should follow the no-skin show rule. Well, surely you don't want all the bikini girls including Bipasha Basu, Katrina Kaif or Kareena Kapoor to hear that! In any case, they wouldn't care less. Your doting girlfriend seems to be the only woman who pays heed to your words these days!