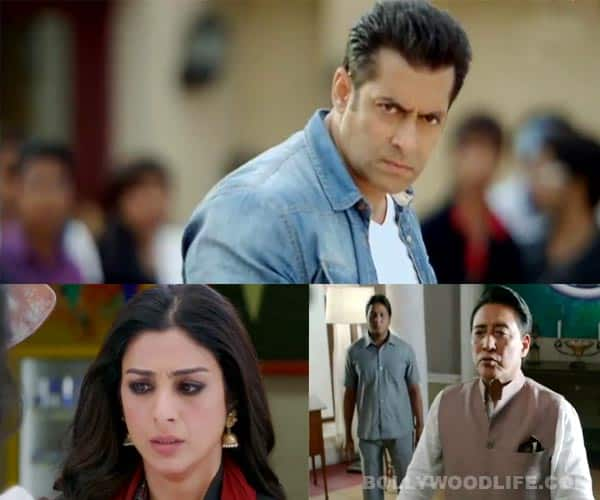 After talking about the power of aam aadmi, Salman Khan sheds light on the collective ignorance
You don't need to be a rocket scientist to figure out what Salman Khan's Jai Ho is based on by now. The promos clearly indicate that bhai is representing the might of the common man in the movie. Even the fiery dialogues are derived with passion and tremendous machismo. But here's a dialogue teaser in which Sallu reflects upon how we try to run away from our collective responsibility as a society.
Clearly Sallu is disturbed as he tries to help an orphan kid and a beggar on the roar. He questions why these chains of events are seen by him. Tabu, who plays Sallu's sister patiently responds that everybody witnesses these odds and unfortunate occurrences but most of us ignore them without even trying to make an effort to bring about a change. And that leaves Salman highly disturbed.
Watch the dialogue promo and tell us if you have an answer for bhai's plight?