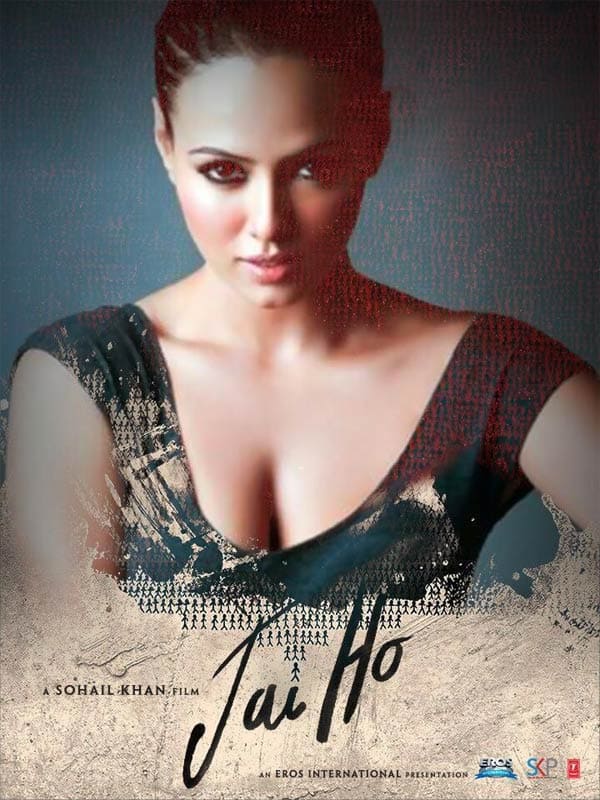 The Bigg Boss babe looks like a shining star in the poster of bhai's next. We wonder what she has done, that impressed our Sallu to this extent!
You don't need to be a rocket scientist to know, that Salman Khan can take you places if you can win him over – Ranbir Kapoor's hot girlfriend is a live example! From a pretty looking English beauty to the glam queen of B-town, Katrina Kaif's remarkable journey wouldn't have been the same without Sallu's mighty push.
It seems now, Sana Khan has caught the 48-year-old's fancy. The Bigg Boss hottie has surely impressed bhai with her certified charm. To talk about favours – Sana has a solo poster to her credit for the mega-star's forthcoming movie Jai Ho! The babe looks gorgeous in this one, with her kohled eyes staring right into the camera and the plunging neckline ensuring that your will be hooked on to her…err poster.
Take a look at this picture, which the babe tweeted, and tell us if this hottie has it in her to be the next Miss Kaif?