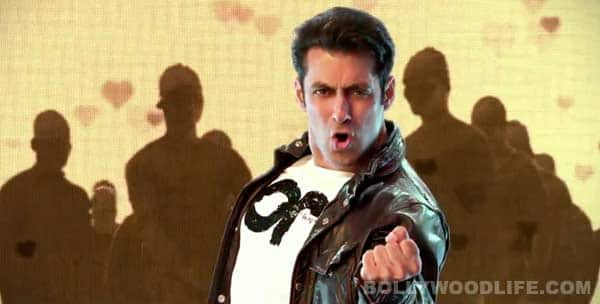 The superstar endorses almost all the moral values – love, peace and faith – he has been preaching – if not exactly practising – in his real life as a dabangg dude. Take a look!
Had the legendary pop star Michael Jackson been alive, he would definitely have been proud to see apna Sallu miyaan pulling off what could be called the Hindi version of Jackson's popular number, Heal the world. While Jackson demanded the world to 'be a better place' through his preachy melody, Salman Khan gives an elaborate guide on moral discipline and launches into a long speech on how to be human in his trademark dhaansu ishtyle.
So there's the jacket-clad Salman doing his regular Bollywood moves with anger in his head and love in his heart as he demands that love and faith be evoked in every heart. Sallu fans cheer for the 48-year-old superstar's pious message and rose petals make their pink presence felt to give the number that much-needed awww factor. Sallu even gets a kiss from a toddler as he gets busy spreading his moral lessons.
Watch this video and tell us if the title song of his new film Jai Ho sounds like a full-fledged jingle for Sallu's Being Human foundation. Do you think that this title track will become the ultimate anthem for bhai's hardcore fans?