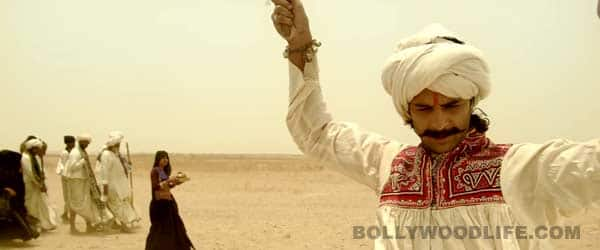 In the parched land of Kutch, water or the lack of it, can cause conflicts and battles. Watch the action promo of Purab Kohli and Kirti Kulhari's film to know what this widely acclaimed movie is all about
Here's an intense promo of Girish Malik's widely appreciated movie Jal starring Purab Kohliand Kirti Kulhari. Set in the parched land of Kutch, where water is more precious than life, this movie revolves around two people who are in search and control of sources of water. The movie has received incredible response at Busan Film Festival as well at the International Film Festival Of India (IFFI), Goa.
In this video you will see how people can actually fight over the basic necessity, the presence of which we take for granted in our day to day urban life. But in the Runn of Kutch the rules of politics and power are based on water. Watch Purab Kohli, waging a war of sorts to defend his right to the most basic thing which is an absolute must for life to sustain.
Visually delightful, this promo is intense and thought-provoking. Watch the video and tell us if you are equally eager to watch this movie, just like us!