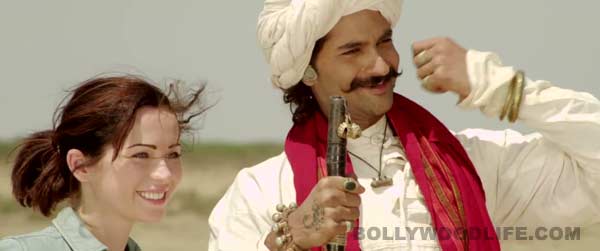 Having been extensively shot at the Rann of Kutch, this film showcases the problems faced by these people to the hilt
One World Films Pvt Ltd and Clapstem Productions have released the first promo of Jal, a saga for the search and control of precious, life-giving water. The film stars Purab Kohli, Tannishtha Chatterjee, Kirti Kulhari, Saidah Jules, Mukul Dev, Yashpal Sharma, Rahul Singh and Ravi Gosain. Purab although stands out among the bunch of actors and shows his acting abilities to the best.
Getting back to the film, it has been breathtakingly photographed and the cinematography seems marvelous. The tragedy that comes along with the unavailability of water has been shown in Shakespearean proportions. Rookie filmmaker Girish Malik sets this film in the arid, harsh environment of Gujarat and explores the Rann of Kutch like no other movie in history.
There is although one thing that is a bit disturbing in the film, and it shows prominently in the trailer. There seems to be a lot happening and the story seems to be jumping from one event to the other. The philosophy that 'if you throw enough at the wall something will definitely stick' seems to have been the director's approach.
We will have to wait and watch as to whether our hunch is true or not. We hope that the film would not be cluttered and would give equal importance to every angle. So go ahead BollywoodLifers, watch the trailer and let us know your thoughts on the same.