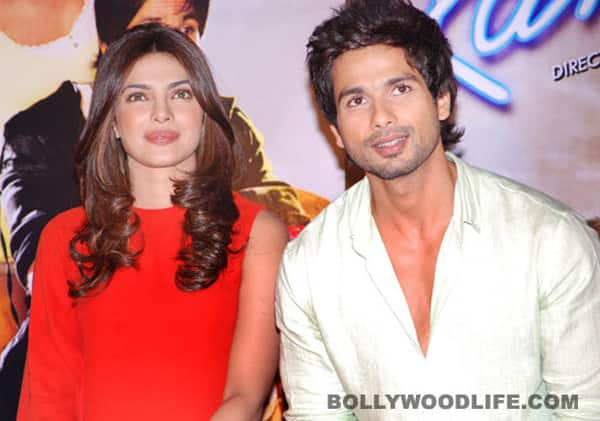 Bollywood celebs welcome Govinda on their microblogging sites. Wanna know what they are saying?
While we have Hrithik Roshan, Emraan Hashmi and Esha Deol celebrating Janmashtami along with the govindas at Worli's Jamboree maidan, there are others who have found an alternative way to celebrate this festival. While this alternative method does not include dahi handis or a human pyramid, it does include loads of good wishes. So here's a dekho at how our B-town celebs are celebrating Janmashtami at their favourite hang-out – Twitter!
Priyanka Chopra: Love is a consistent passion to give..not a meek persistent hope to receive Lord Krishna .Wish we cud all be like that!happy janmashthmi all
Shahid Kapoor: Happy janmashtami to all.
Ajay Devgn: Wishing everyone a very Happy Janamashtmi!
Madhur Bhandarkar: Jai shri Krishna. Happy Janmashtami may lord shower his blessing on u & your loved ones.
Shreya Ghosal: Happy Janmashtami!! Go go go Govinda!! May Lord Krishna bless you with sukh shanti samriddhi:)
Farah Khan: Happy Janmashtami to all of u.May u have a magical day. Pl be very careful while climbing 2 get d Dahi handi.u could seriously injure urself.
Yuvraj Singh: Happy Janmashtami May Lord Krishna shower his blessings on you n ur family this Janmashtami.
Tusshar Kapoor: Happy Janmashtami to one and all!
Ishaa Koppikar: Happy Janamastami tweeps.Bolo nandh lala ki Jai
Vivek Oberoi: Happy Janmashtami to u all & ur families! May Lord Krishna shower immense love, happiness and success upon u all! 🙂
Jackky Bhagnani: Good morning everyone a very happy gokul ashtami to everyone n have a super weekend 🙂
Arjun Rampal: Happy Shri Krishna Janmastami, the Lord of realisation, an emotion that liberates the mind body and soul.