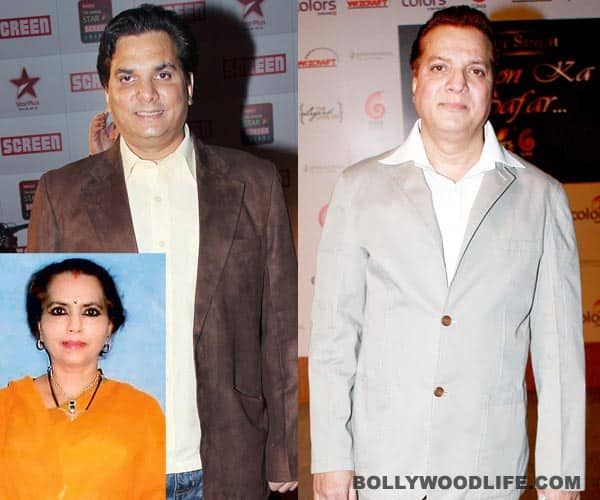 The composer duo and their sisters, Vijeta and Sulakshana are aghast as Sandhya disappears
Sandhya Singh, the wife of senior customs officer, Jaiprakash Singh, carrying jewellery worth around Rs 20 lakhs with her, has gone missing from outside a bank in Nerul in Navi Mumbai on December 13. Sandhya is the sister of music composers Jatin Lalit, and yesteryear actors Vijeta Pandit and Sulakshana Pandit.
"A missing person's complaint was registered on December 15 by her (Sandhya's) husband Jaiprakash after their efforts to trace her at places of their relatives and friends failed," said Nerul police station Senior Inspector Rajkumar Chaphekar. Jaiprakash, who was in Gwalior claimed that Sandhya had left her home at NRI Colony in Seawoods Darave on December 13 afternoon carrying jewellery worth Rs 20 lakhs to deposit in the locker of Abhyudaya Bank.
Singh has also announced a reward of Rs 50,000 for information on whereabouts of his missing wife. Sandhya's sister and former actress Vijeta Pandit hopes that it is a case of kidnapping and she is let off soon. "The police seem clueless. For the last 13 days, I've been traveling back and forth from my home to the police station to my sister's place in Vashi. So far we've hit only the dead end. We're all praying she would return," informed Vijeta in an interview. The Mumbai police have not been able to gather any information on Sandhya's whereabouts so far.
We hope Sandhya returns home safely.