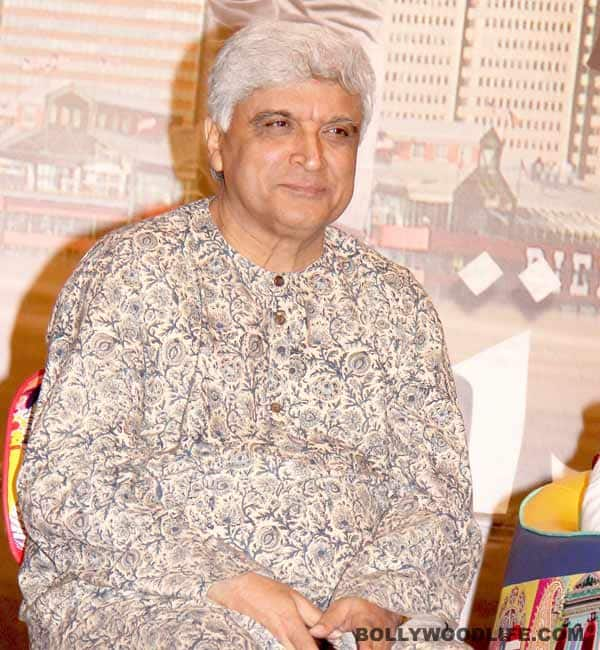 The poet-lyricist turns 68 today
Born on January 17, 1945, Javed Akhtar started his career as a dialogue writer. He then went on to become a scriptwriter before turning into a fulltime lyricist. Akhtar, with his partner Salim Khan, gave us some of the most memorable and popular films of the '70s and '80s including gems like Zanjeer, Trishul, Dostana, Sagar, Kaala Patthar, Mashaal, Meri Jung and Mr India amongst many others.
But today's generation remembers him more for writing poetic lyrics for films like Lagaan, Kal Ho Na Ho, Rock On!!, Namastey London, Om Shanti Om, Wake Up Sid and many many more.
Here are some of our favourite song lyrics written by Javed Akhtar…
Tum ho to gaata hai dil, tum nahin to kya hai yahaan, tum ho to hai sab haasil, tum nahin to geet kahaan – Rock On!! (2008)
Dil me mere hai dard-e-disco dard-e-disco – Om Shanti Om (2007)
Har pal yahaan ji bhar jiyo, jo hai samaa kal ho na ho – Kal Ho Na Ho (2003)
Ghanan ghanan ghir aaye badra, ghan ghan ghor kaali chhaye badra – Lagaan (2001)
Panchi nadiya pawan ke jhoke, koi sarhad na inhe roke – Refugee (2000)
Ooh la la la Ohoo la la la, ohoo la la la la la la…Ek bagiya mein rehti hai ek maina – Sapnay (1997)
Sandese aate hain, humein tadpate hain, jo chitthi aati hai, toh pooche jaati hai, ke ghar kab aoge, likho kab aoge, ke tum bin yeh ghar soona soona hai – Border (1997)
Ghar se nikalte hi, kuch door chalte hi, raste me hai uska ghar – Papa Kehte Hain (1996)
Ek ladki ko dekha toh aisa laga – 1942: A Love Story (1994)
Sagar kinare dil ye pukaare, tu jo nahin toh mera koi nahin hai – Sagar (1985)
We wish the scriptwriter-poet-lyricist happy birthday!